Evermotion Challenge 2023: City or Village?
Evermotion Challenge is one of the most popular challenges in the world for 3D artists and architects. This year's Evermotion Challenge 2023 with the theme "City or Village" is a great opportunity not only to show your skills to the 3D community and be featured on the Evermotion website but also to win many fantastic prizes.
iRender is happy and proud to be the competition's diamond sponsor.
Evermotion Challenge 2023
From October 17 to December 10, 2023, all 3D artists are invited to submit their works for the Evermotion Challenge 2023 – City or Village.
What you need to do:
The theme of the competition is "

City or Village

".

Create a beautiful architectural visualization or animation, the choice is yours.

Use at least one model from the 2 free models Evermotion provided for this competition.

You can adapt the models to your vision. For example, you can change textures or modify geometry as long as the building is still recognizable.
The jury will evaluate technical quality, composition, aesthetics, and your ideas.
And don't forget to read the rules before starting.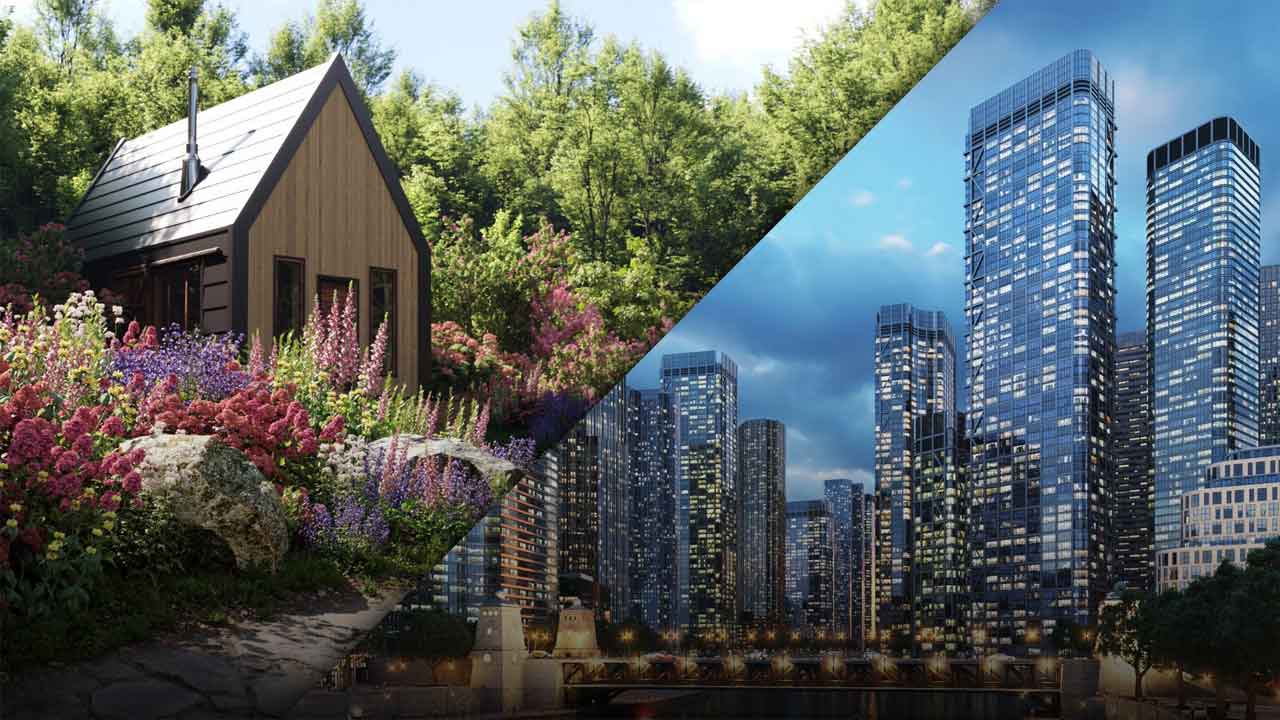 Theme: City or Village
Evermotion Challenge 2023 Prizes
The Evermotion Challenge 2023 is sponsored by Evermotion and lots of software, device, and render farm companies.
iRender Farm is happy to be the diamond sponsor. Our prizes consist of:
1st Place: 600 RenderPoints worth $600.

2nd Place: 600 RenderPoints worth $600.

3rd Place: 600 RenderPoints worth $600.
Submit your entry for the Evermotion Challenge 2023 (and see the full prizes).

Evermotion is a company that produces high-quality​ 3D models, scenes, textures, and tutorials. Its main products are 3D models and scene collections: Archmodels, Archinteriors and Archexteriors, HD cars, and 3D people.
Evermotion is also a 3D software dealer, cooperating with companies such as Chaos Group, Corona Renderer, Pixologic, and iToo software to bring you the latest, cutting-edge 3D tools for your visualizations. On top of that, it undertakes orders for 3D projects, animations, V-Ray, and Unreal Engine visualizations.

"We focus on people and the joy of creation!"
iRender is a Vietnamese-based cloud computing company where people, joy, and creativity are at the heart of all activities, inspiring the company's mission. As the pioneer cloud computing service provider in Vietnam, iRender offers two main services:
(1) Cloud Rendering for 3D rendering.
(2) GPU Cloud for AI/Machine Learning/Deep Learning.
Advanced and strong hardware ranging from 1 to 8 x RTX 4090 / RTX 3090, 24/7 professional human support, and fast and completely free storage and transferring data tool. iRender is one of the most powerful high-performance computing services for all 3D artists, studios, and AI companies.
Good luck and happy rendering!