Blender Cloud Rendering Services
For those who design, create movie content, create 3D ideas, Blender is not an unfamiliar name. Blender is a powerful 3D modeling and editing tool. Moreover, it also allows users to edit videos and compose movies easily. You can use Blender anytime, anywhere to unleash your creativity, 3D graphic design. If your computer is not powerful enough to handle a lot of heavy scenes in Blender. Therefore, it's time to consider using a render farm to cut your render time. iRender Render Farm is a Powerful GPU-Acceleration Blender Cloud Rendering service with Cycles, Eevee, Redshift, LuxCore Render, Octane and more. In today's blog, let's explore with iRender some best solution for Blender Cloud Rendering Service!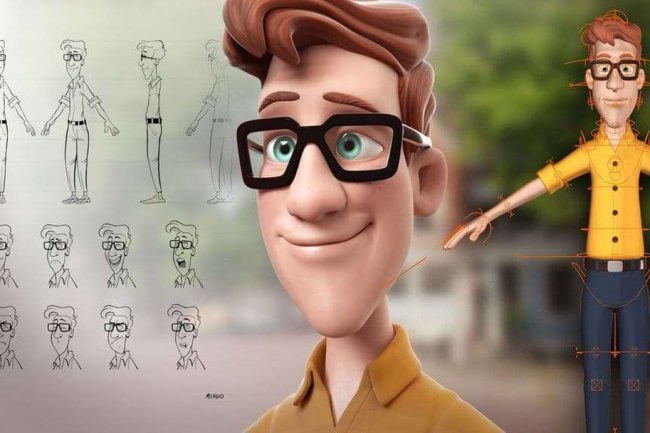 1. System Requirements for Blender
If you use the minimal system requirements, you only have able to download and utilize some fundamental functions of Blender. However, Blender will definitely slow, even crashing. Specially, it will affect your project if you have a tight deadline. You should use a powerful server configuration to get the most out of Blender's features. Here are some suggestions on setting up the machine configuration for Blender.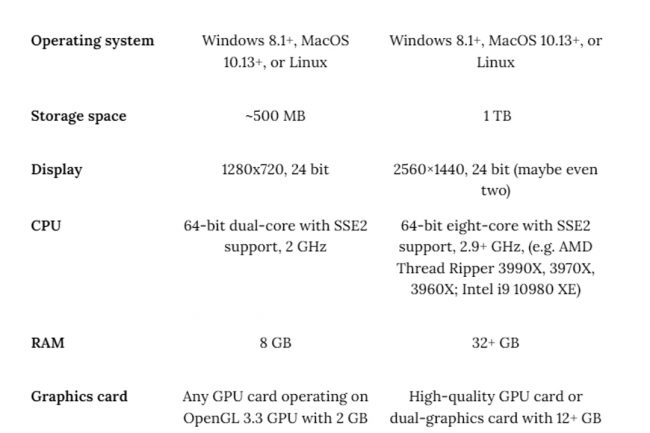 The best Nvidia GPUs are recommended for Blender are:
GeForce RTX 3090: (10496 CUDA core, 1.695 MHz, 24 GB Vram)

RTX 3080: (8704 CUDA core, 1.1710 MHz, 10 GB Vram)

Radeon RX 6800 XT: (4608 CUDA core, 2.250 MHz, 16 GB Vram)

RTX 3060 Ti: (4864 CUDA core, 1.665 MHz, 8 GB Vram)

RTX 3070: (5888 CUDA core, 1.730 MHz, 8 GB Vram)
Currently, the fastest GPU for Blender is the NVIDIA GeForce RTX 3090 Ti. Besides, the complexity of the project and the desired outcome will determine how much VRAM is required. Running out of VRAM causes a considerable performance drop since system memory must be used to make up the difference. If you are unsure, it is best to err on the side of caution and choose a video card with more onboard memory than you require.
Will multiple GPUs improve performance in Blender?
Blender only uses one video card to display content on the screen, but its built-in rendering engine may make advantage of many GPUs while rendering.
Does Blender work better with NVIDIA or AMD graphics cards?
Thanks to the OptiX and CUDA APIs, NVIDIA cards render with a noticeably higher performance margin than AMD cards.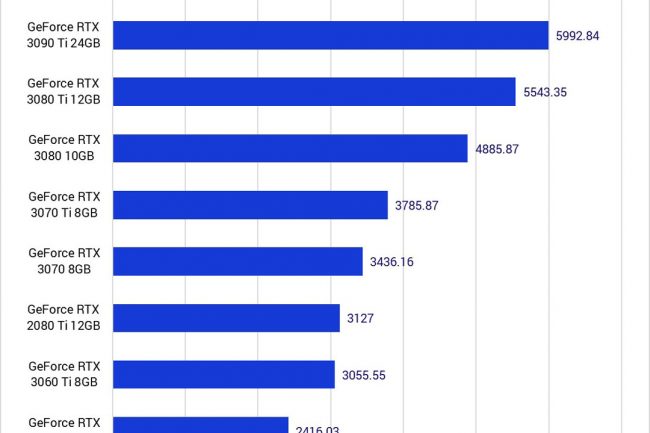 3. The best CPU for Blender
Currently, the fastest CPU for Blender depends on your specific workflow. Modeling and animation tasks are better on a single, fast core. However, having a lot of cores improves rendering.
The AMD Threadripper 5995WX is currently the fastest CPU if you want to perform several fluid simulations or rely on CPU rendering. It has 64 cores and can accommodate up to 512GB of RAM.

The new DDR5 RAM is the best option, if you are focused on modeling and animation.
Due to their high CPU core counts, AMD currently has an advantage in rendering and other heavily threaded applications. However, the higher per-core clock speeds of Intel's CPUs will make them better suited for modeling jobs.
iRender - The Best Cloud Rendering for Blender
1. High-end configuration
iRender provides high-configuration dedicated servers (physical machines/computers) that are specifically configured and optimized for GPU rendering. Our GPU machines are built with 1/2/4/6/8x RTX 3090 and 2x RTX 4090 (the new server package that we just released). Also, they all have a strong AMD Ryzen Threadripper Pro 3955WX processor, which provides increased performance together with GPU. As we all know, Blender can use on multi card, iRender just released server 4S (2 RTX 3090), you can refer the configuration as below: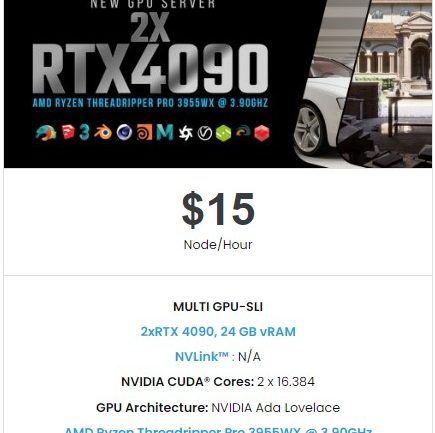 It can be said that iRender is the best Blender cloud rendering service because iRender not only exceeds the recommended system requirements but also provides high-end options. iRender provides services with 64-bit Windows 10, which meets Blender's requirements.
2. Features and highlights of iRender
With iRender, all the servers are physical machines, you will ensure 100% performance and security. In addition, you will need a password to access the server, no shared working environment with anyone else so the confidentiality is absolute. Last but not least, there are outstanding features such as:
Flexibility

: Users can handle immediately your projects that require frequent editing and modification on iRender server without queuing. It can be said that this special characteristic directly satisfies user needs.

Various options

: suitable for all projects and budgets. You can save your budget with daily/weekly/monthly/yearly Fixed Rental packages, which saves you up to 20% of the cost compared to the hourly rental. 
iRender team is friendly and quick. We are always willing to help whenever you need. Let's check out the rendering performance in Blender on RTX 3090 servers:
This month, we are running a SPECIAL PROGRAM: 20% Additional Bonus for new clients who register an account and make a top-up within 24 hours of registration. 
Get the FREE COUPON to try our high-end computers for your Redshift projects now! For further information, please do not hesitate to reach us at [email protected] or Whatsapp: +(84) 916017116. 
iRender – Happy Rendering!