Exploring Light Probes in Blender with iRender
If you're creating a 3D model, painting some textures, or making 2D animations, the lighting is quite important. However, the lighting can completely alter a 3D environment when constructing a render, such as an object with a background. The lighting setup is the main distinction between working with Eevee and Cycles. Surely, light probes were a foreign concept to many people. Eevee has three different types of light probes. Indirect light is emitted by reflection cubes and planes, which also handle reflections and the irradiance volume sample. In this article today, we will explore Light Probes in Blender with iRender.
1. What is Light Probe in Blender?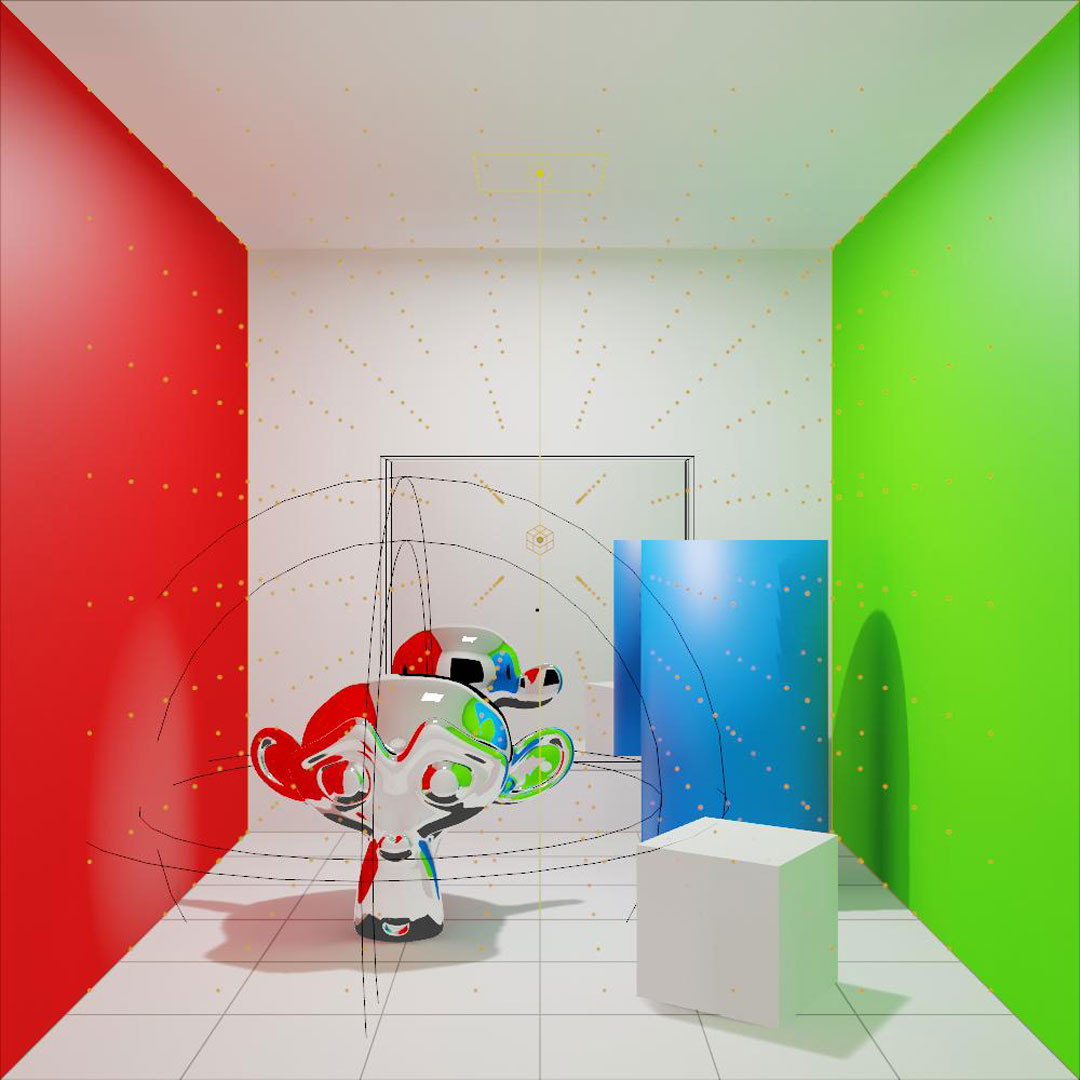 Light Probe in Blender (Image Source: Blender Stackexchange)
Eevee uses probe objects as support objects. In order to illuminate the environment with indirect illumination, they locally record lighting information. There are three distinct types of probes: two for specular lighting and one for diffuse lighting. These particular items are only helpful for Eevee (and by extension, the Material Preview mode). They are designed to direct the engine in swiftly computing greater lighting.
Through the use of light probes, the environment can be sampled for light data in order to produce indirect illumination and reflections. There are three different light probes available in Blender's Eevee render engine.
Reflection cubemaps

Reflection planes

Irradiance volumes
Next, we'll go through each light probe and talk about how to use it, when to use it, and how to adjust its settings.
2. Three types of Light Probes in Blender
2.1. Irradiance volumes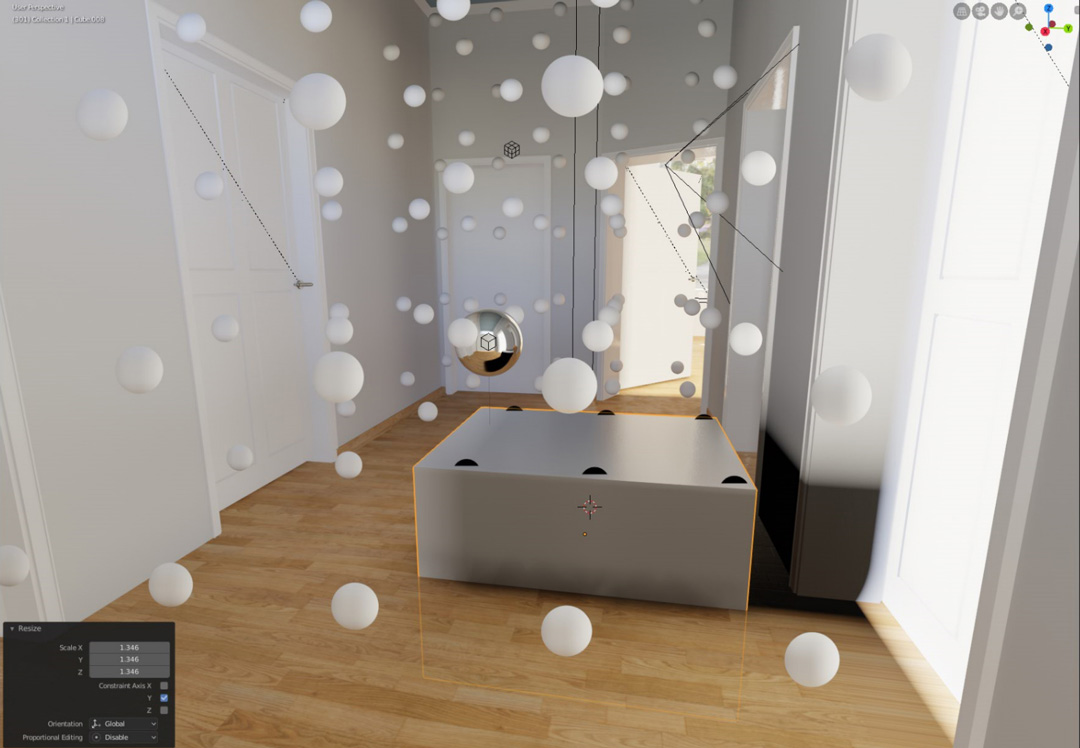 Irradiance volumes (Image Source: Blenderartists)
A volumetric array stores diffuse indirect lighting. The user creates these arrays using Irradiance Volume objects. They determine both the resolution and the location of arrays in the real world. When the Irradiance Volume object is selected, lighting is calculated at the places of the dots that are visible.
Only the irradiance volume is a light probe that deals with light. Refractions are the focus of the other light probes. The baking process uses a grid or array of dots to collect bounce light from the surroundings. After rendering, these dots function as lamps that reflect this reflected indirect light back into the scene. The irradiance volume can help us achieve a smoother light and tint the hue of the light to match the surroundings in this way.
2.2. Reflection cubemaps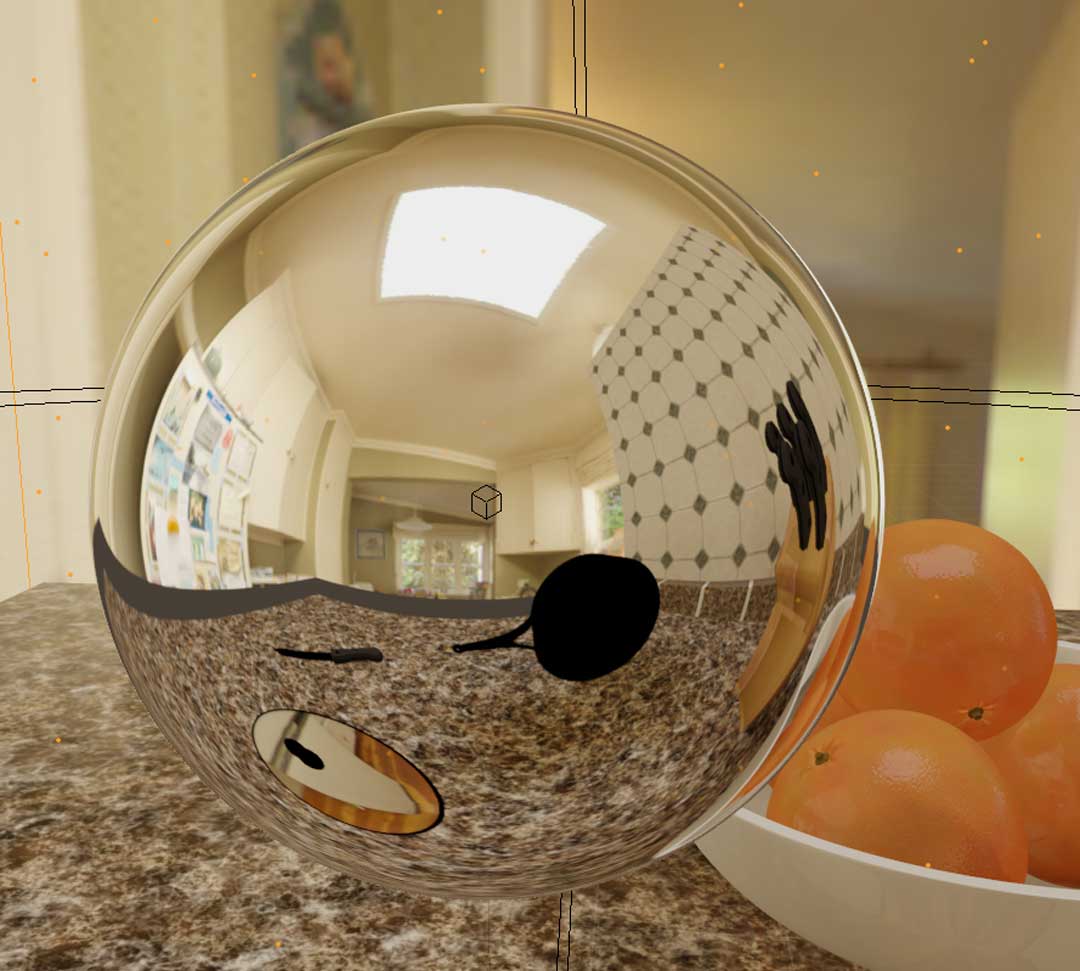 Screen space reflection (Image Source: Blender Community)
In a cubemap array, specular indirect lighting is stored. The Reflection Cubemap objects specify these. They outline where to sample and use the lighting from the scene.
Therefore, we must enable screen space reflection before using a reflection cube map. In the properties panel's render settings tab, you can enable that. To enable it, click the "Screen Space Reflection" section and check the box.
An item can no longer be reflected on reflective surfaces once it is out of view, blocked by another object, or out of the camera's direct line of sight. Reflection cubemaps play a role in this. They serve as our additional eyes, scanning the area from a viewpoint that complements our own.
2.3. Reflection planes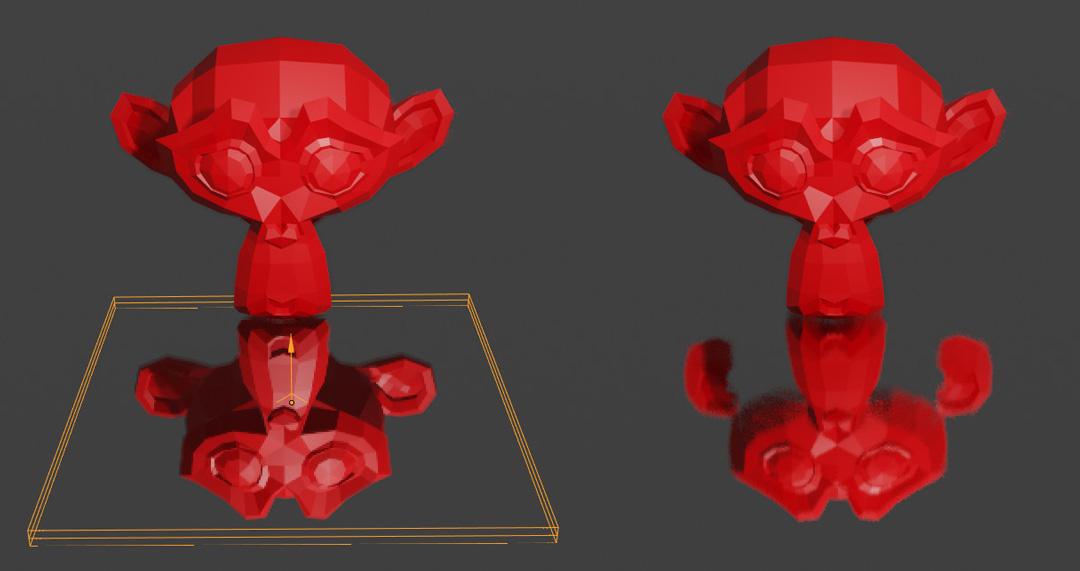 Image Source: Blender Document
Smooth flat surfaces fit these unique forms of Probe objects. They essentially spin the camera around to catch the entire scene.
Because the scene must be displayed as many times as there are reflection planes in the view, using reflection planes adds significantly to render time.
We can utilize a reflection plane if you have a flat surface that specifically needs to reflect. It functions similarly to reflection cube maps by including a second viewpoint.
The disadvantage is that a reflection plane performs as a second camera instead and renders the scene from both its and the camera's point of view. Therefore, Blender must render the scene from its point of view once more for each reflection plane you add.
In this article we want to give you information about Light Probes in Blender. There are three main types of light probes, and they all function very differently. The irradiance volume that we use to capture and emit indirect light. The reflection cubemap is primarily used to project captured reflections onto the surfaces under its effect.
The Best Cloud Render Farm For Blender & Cycles
1. Features and Highlights of iRender
iRender is proud to be a professional GPU Accelerated Cloud Rendering Service provider for 3D Render, CGI, and VFX tasks with more than 30,000 clients. We are appreciated in many global rankings (e.g. CGDirector,  Lumion Official,  Radarrender,  InspirationTuts CAD,  All3DP, BlenderBaseCamp, VFX Rendering.)
We are currently a Diamond Sponsor of the Blender Foundation. Our long-term goal is to support the Foundation to partly contribute to the development of this awesome software.With iRender, all the servers are physical machines, you will ensure 100% performance and security. In addition, you will need a password to access the server, no shared working environment with anyone else so the confidentiality is absolute. Last but not least, there are outstanding features such as:
Flexibility

: Users can handle immediately your projects that require frequent editing and modification on iRender server without queuing. It can be said that this special characteristic directly satisfies user needs.

Various options

: suitable for all projects and budgets. You can save your budget with daily/weekly/monthly/yearly Fixed Rental packages, which saves you up to 20% of the cost compared to the hourly rental. 
In particular, iRender has many servers from single, dual to multiple GPUs to serve your needs.
Specially, we just released our new package server 4S (2 RTX 4090), server 5S (4 RTX 4090), you can refer its configuration as below:
2. Blender server test on iRender
Let's check out the rendering performance in Blender on RTX 3090 and RTX 4090 servers. 
3. Our Customer Support and Technical Team available 24/7
In case you have any problems or questions, don't hesitate to contact the 24/7 support team. We will be happy to help you with your questions and problems at all times.
Besides, iRender always has a special deal for you. This month, we are running a SPECIAL PROGRAM: 20% Additional Bonus for new clients who register an account and make a top-up within 24 hours of registration. 
Get the FREE COUPON to try our high-end computers for your Redshift projects now! For further information, please do not hesitate to reach us at [email protected] or Whatsapp: +(84) 916017116. 
iRender – Happy Rendering!
Exploring Light Probes in Blender with iRender