Real-time rendering: What are the benefits?
Have you ever played a 3D video game, or watched a building interior walkthrough that make you feel like you are in a real location? 
If yes, you have experienced real-time rendering. Is it different from the traditional rendering? Find out all about real-time rendering in this article.
What is real-time rendering?
To make it easier to understand what real-time rendering is, let's break it down into "real-time" and "rendering".
Real-time simply means to occur immediately. It is the actual time when something happens.
And rendering is a very common term for artists và designers. In particular, rendering is the process of photo-realistically converting 3D models into 2D images with the help of a computer program.
Rendering time for a single image or frame can range from seconds to even days. In terms of the speed at which the images are processed and rendered, there are two major types of rendering: real-time rendering vs pre-rendering (offline rendering).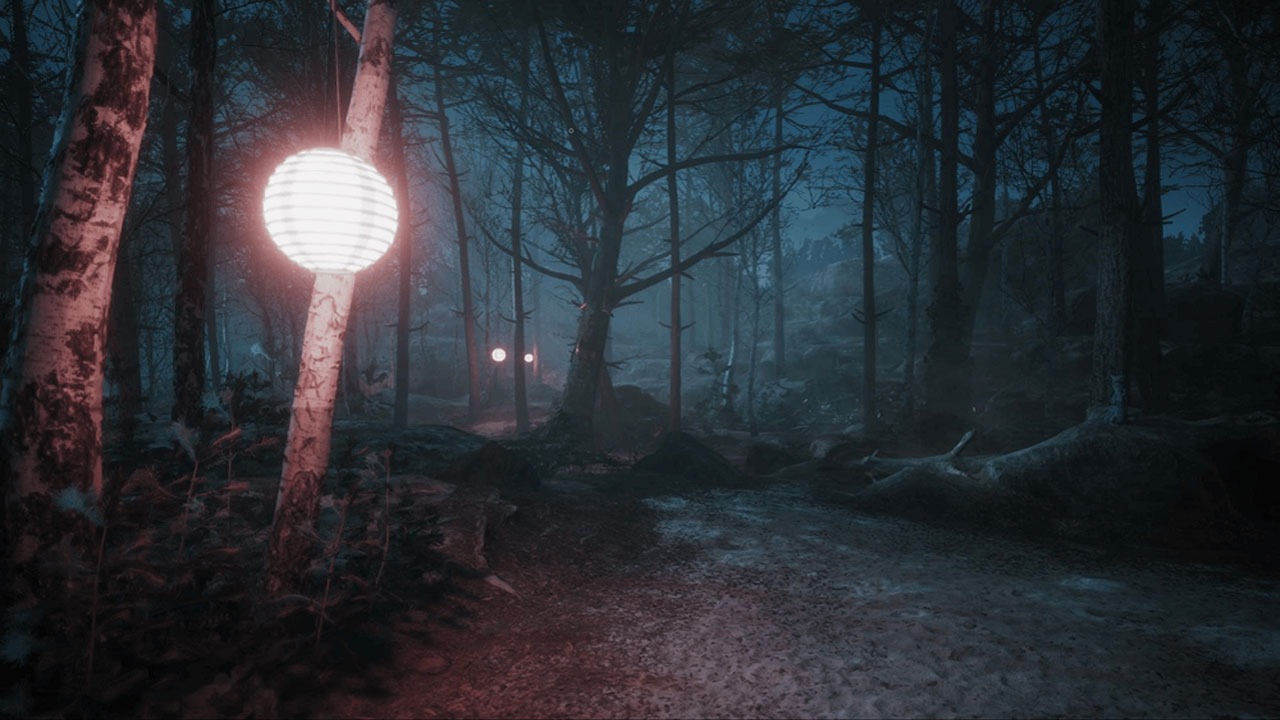 Image: Unity
So, what is real-time rendering?
In short, real-time rendering is the process of creating and displaying 3D images in real time. This means that images are created and shown instantly, rather than being pre-rendered and saved for later use.
A common example of real-time rendering is when you smoothly look, move around and interact with a 3D scene or environment in video games. The images are generated at a high frame rate so that the scenes appear to happen in real time when you interact with your game.
Images should be typically displayed at 25 frames per second to appear realistic and natural to the human eye. If the rendering speed is less than 20 frames per second, the viewer will be disturbed by the scene's jerks and slow motion.
Let's find out how real-time rendering works in the next section.
How does real-time rendering work?
Real-time rendering is similar to normal rendering (pre-rendering), which involves converting a 3D model into a 2D image. However, real-time rendering produces images at a high speed to display them in real time. Therefore, you will need powerful computer hardware and specialized software to achieve the highest photorealism and speed.
Regarding hardware, GPU and CPU are two devices to process and render your workloads. But for real-time rendering, GPU is mostly used because of its fast rendering speed. GPU rendering enables renders done quickly with very good results, which is exactly what real-time rendering needs. Moreover, technological leaps in graphics cards have resulted in better performance and quality. For example, RTX 4090 from the NVIDIA Geforce series is a rendering beast for both gamers and creators.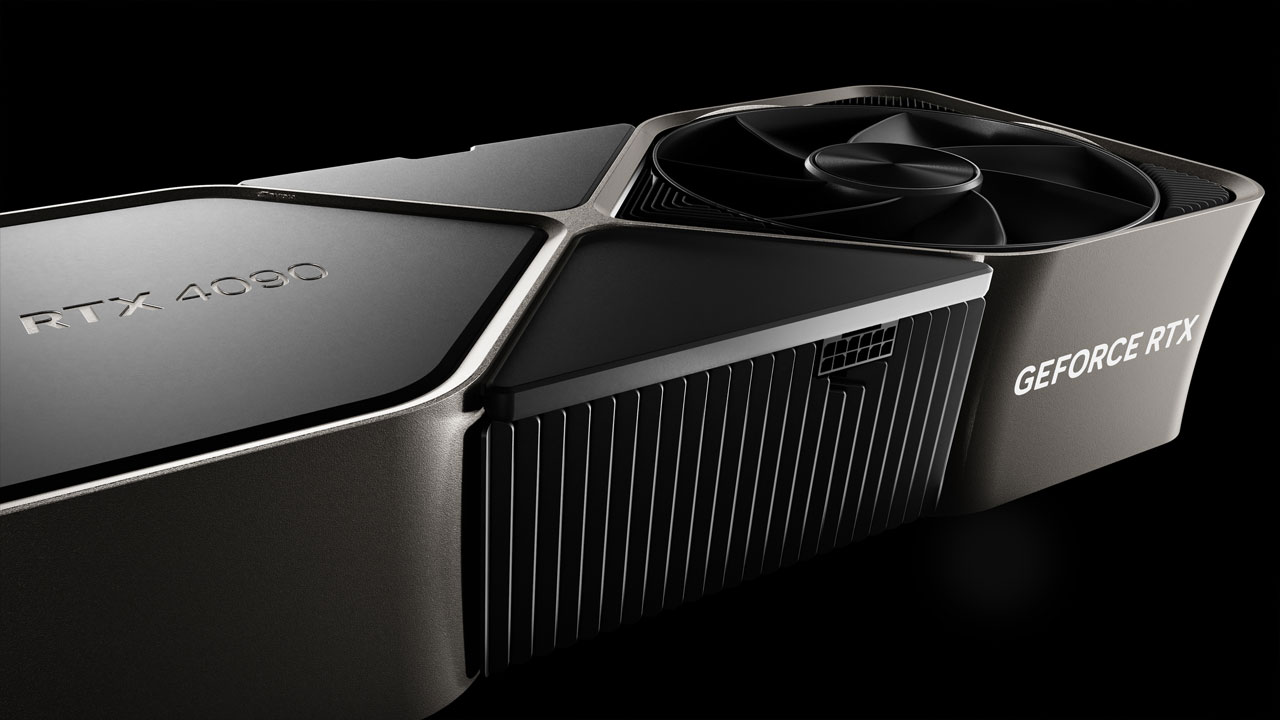 Image: NVIDIA
Regarding the software, there is a variety of rendering engines to help you achieve high-quality amazing imagery. We will explore the most popular real-time rendering software in the last section of this article.
What are the benefits of real-time rendering?
Real-time rendering brings many advantages to both artists and their clients. Check out the main advantages below.
Interactivity
Real-time rendering allows you to interact with and explore virtual worlds. It gives you the ability to look, move around, and interact with a 3D scene. In video games, players can control their character's movements and see how the environment changes as the character moves. In architectural and interior design, clients can zoom in or move around the house. They can even look at it from various angles and at various times of the day.
Fast rendering
Real-time rendering is lightning-fast. With it, artists and designers can explore scenes or models to study the interaction of light, materials, and geometry, as well as make real-time modifications. You no longer have to wait for renders to finish. Instead, you can produce an animation or a lot of images at once. This also means you will have more time to experiment with your ideas before delivering the final product to clients.
Flexibility
As changes to the scenes are made and displayed instantly, real-time rendering brings faster iterations and greater flexibility. You are able to try out various ideas and see how they will look in reality on the fly. This enables you to fine-tune the design as much as you want.
Photorealistic quality
Many real-time rendering software uses the ray tracing technique. As ray tracing simulates the physical properties of light, it produces images with highly photorealistic quality. Therefore, the virtual worlds look lifelike and stunning, making it easier for viewers to immerse themselves.
Immersive collaboration and presentation
With real-time rendering, it is possible to collaborate with a colleague to perfect your design. You can also share projects with clients to reduce feedback iterations. On top of that, real-time rendering enhances presentations. If your client wants to view a building from a particular angle at a particular time of day, it only takes a few clicks.
What is real-time rendering used for?
Real-time rendering makes it possible for you to create or interact with a virtual walkthrough, video game, car prototype, film project, or many more. Real-time rendering is useful for several industries, let's take a look.
Video games

VR/AR

Architecture

Interior design

Product design

Film and television

E-commerce
Real-time rendering software
Chaos Vantage
Chaos Vantage is a ray-traced tool that allows you to explore and display V-Ray scenes in real time. Artists and designers can define and recall views and scene states, create immersive experiences, and express their creations more effectively. Further, Chaos Vantage allows users to convey their ideas with close-to-production visuals and video even during the previz stage thanks to the short render time.
D5 Render is a real-time ray tracing renderer designed for architects, landscape and interior designers, engineers, and other 3D professionals. It combines the benefits of both ray tracing and rasterization techniques. So D5 can render your images, videos, and panoramas very fast, and there is still time for fine-tuning or additional editing. It enables you to observe any modification you make to the scene in real-time, with a reliable preview and a pretty high FPS.
Enscape is an industry-leading real-time rendering and virtual reality plugin for architects, designers, BIM managers, and viz specialists. It integrates with your modeling program, providing you with a seamless visualization and design workflow. Enscape is also the simplest and quickest way to turn your models into immersive 3D experiences. Moreover, it will reduce production hassles, shorten the feedback cycle, and allow you more time to design.
Lumion is an industry-leading 3D rendering program for architects. It is designed to help architects convert their CAD models into renderings. Designers can use the platform to convert 3D CAD designs into attractive videos, images, and 360-degree panoramas with unique effects and elements.
Twinmotion is an Unreal Engine-powered real-time visualization tool. Anyone, from architects, urban planners, and landscaping professionals to designers working on consumer products, transportation, or even fashion, and beyond, can take advantage of it. Twinmotion can generate high-quality images, panoramas, standard or 360° VR videos, and interactive presentations from design data fast and efficiently.
Unreal Engine is an open and advanced real-time 3D creative tool for photorealistic graphics and immersive experiences. It also gives greater freedom, fidelity, and flexibility to game developers and creators across industries. Users make use of the application to create next-generation real-time 3D content and experiences.
Unity is an excellent platform for developing and deploying interactive, real-time 3D content. Creators ranging from game developers to artists, architects, automotive designers, and filmmakers use this real-time platform to bring their ideas to reality. In addition, Unity allows you to build and run real-time 2D and 3D content for a variety of platforms, including mobile phones, tablets, PCs, consoles, and augmented and virtual reality devices.
3D artists and designers often use render farms to speed up the rendering process.
But using real-time rendering software on a render farm, is it possible?
Well, it is totally possible with iRender Farm. Not only does our render farm support all real-time rendering applications (such as Unreal Engine, Twinmotion, Lumion, Enscape, D5 Render, Chaos Vantage, Unity, etc), but we also offer huge and scalable computing power from RTX 4090 servers.
By the way, we have just released a new all-in-one desktop application to make your workflow with iRender more seamless and convenient.