Release Botaniq 6.7 Tree Library Addon for Blender
Tree library Botaniq is an ever-widening library of optimized and realistic 3D vegetation. Specifically, it is mostly green trees and grass serving for rendering. Moreover, it features a variety of Trees, Grass, Flowers, Weeds. Recently, On February 1, 2023; Visualization, VR, 3D and Software Development Studios Polygoniq has released the newest Botaniq 6.7 Tree Library Addon for Blender. Polygoniq is a visualization, virtual reality, 3d, and software development studio. Let's discover this interesting add-on with iRender!
What is the Botaniq Tree Library?
First, the Botaniq tree library is a growing library of optimized and realistic 3D trees (mainly trees and grasses). For example, trees and plants, etc. can be used for many green scenes such as architectural rendering, environmental design and forest rendering. In addition, this library often includes tulip tree and garden properties. Therefore, this is a great feature of Blender for scenes that require fine lines in the scene.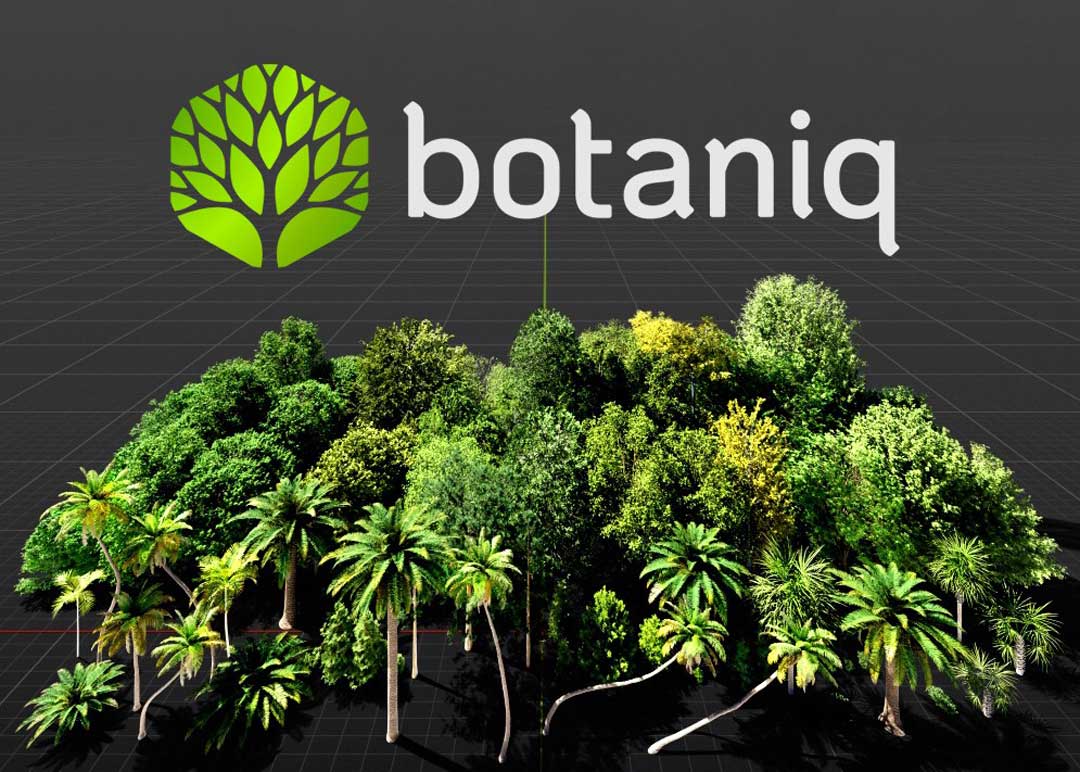 Tree And Grass Library Botaniq (Image Source: NullPK)
Also, the library is always widening with more trees and greenery joining the collection. As we all know that the main purpose of this library is to create a big library of models that everyone can use, rendered at a very reasonable price-to-value ratio. In fact, many features and assets have been added over time, including seasonal changes as well as tropical trees. Botaniq 6.7 features enhanced animation capabilities, allowing all vegetation components and particle systems to animate, increased animation performance, and official support for Blender 3.4. In the future, various features such as LOD and tree painting are planned.
The Main Function of Botaniq Tree Library
1. Adding animation
You may animate any plant assets or particle systems by adding animation presets. Also, there are other options, including modifying the strength, switching presets, and turning modifiers on and off. The animation can be looped as well. Additionally, you may give Offset's random animation a more natural appearance by staggering the beginning and end of your animation.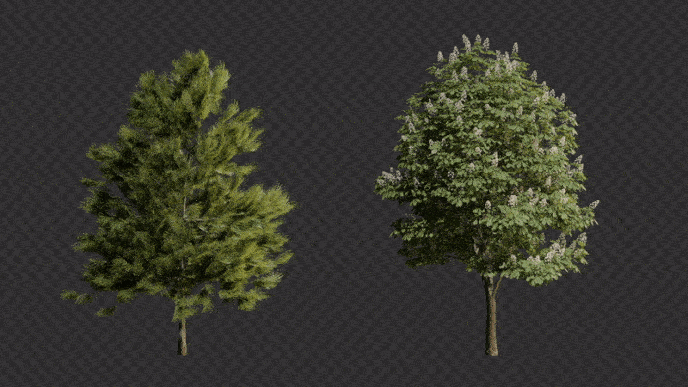 Image Source: Blender Market
2. Generating Assets
In facts, each asset comes with a render preview and can be easily added via plugins. Assets are connected by default, but you can also customizable them as objects that can be changed later. Additionally, the spread feature in Botaniq enables you to rapidly add your preferred assets to the chosen item. Premade particle presets are an additional option.
Pre-prepared particle presets

Create density and length vertex groups for each particle system.

Density per square meter can be adjusted and recalculated as necessary.

 You can also add selected assets to the active particle system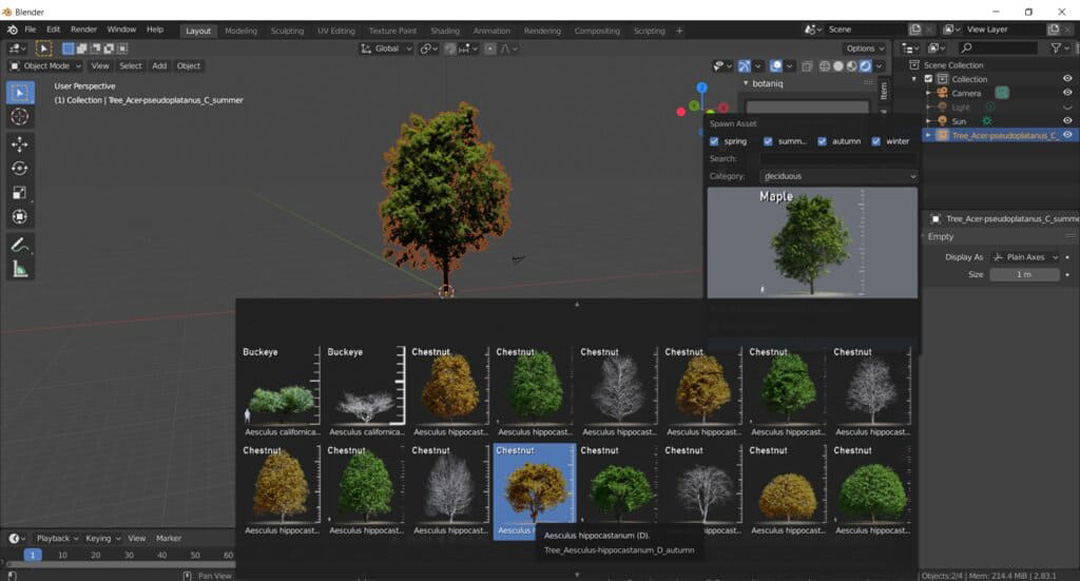 Image Source: Blender Market
3. Draw vines
Draw vines on any surface in a matter of seconds and easily customize them as you wish.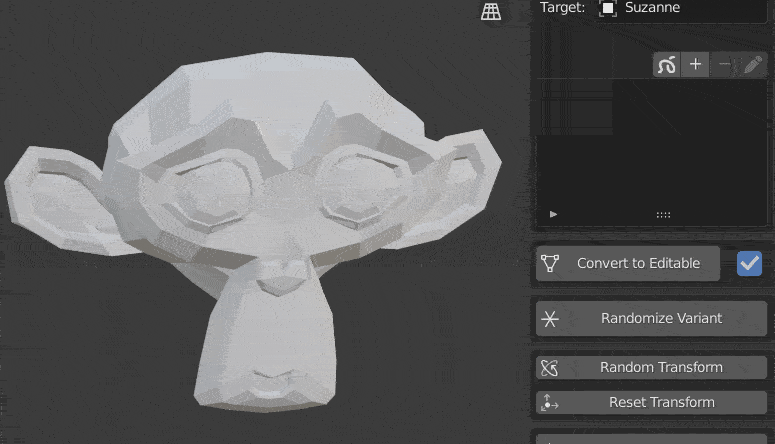 Image Source: Blender Market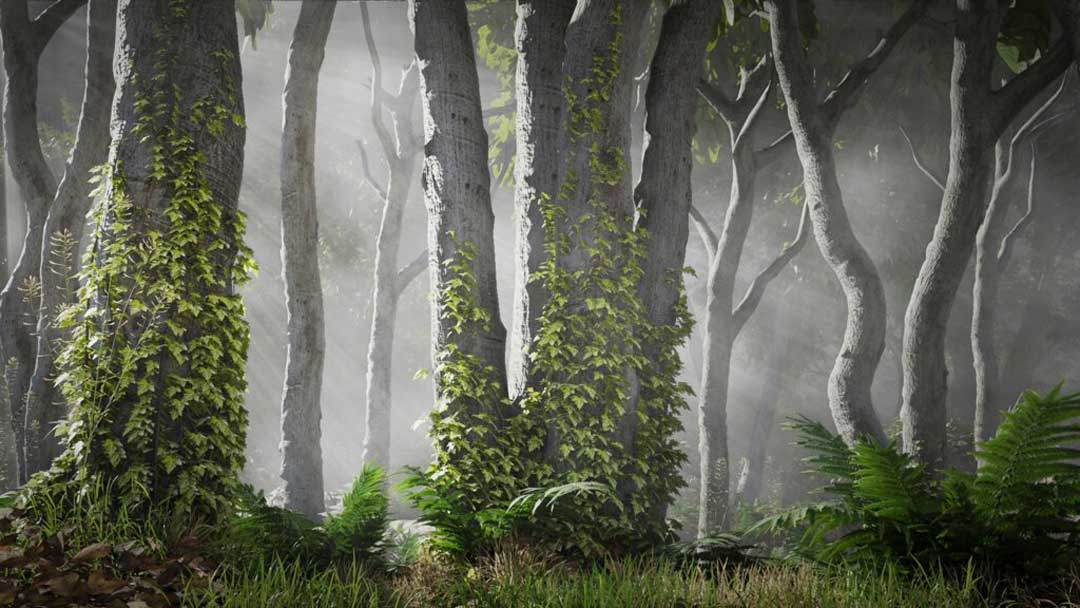 Image Source: Blender Market
How to install Botaniq 6.7 Tree Library Addon for Blender on iRender Server
The first step is you only go to BlenderMarket, purchase and download the latest version. Then, unzipped it and moved it to your Blender add-on folder. 
Just make sure that you don't move a folder within a folder. The second, move the folder called botaniq_full to the add-on folder so that the add-on files are not nested. Then, you will start Blender and the add-on could be enabled, just like with any other add-on in the user preferences.
Finally, Botaniq Tree Library can work on Blender 3.4.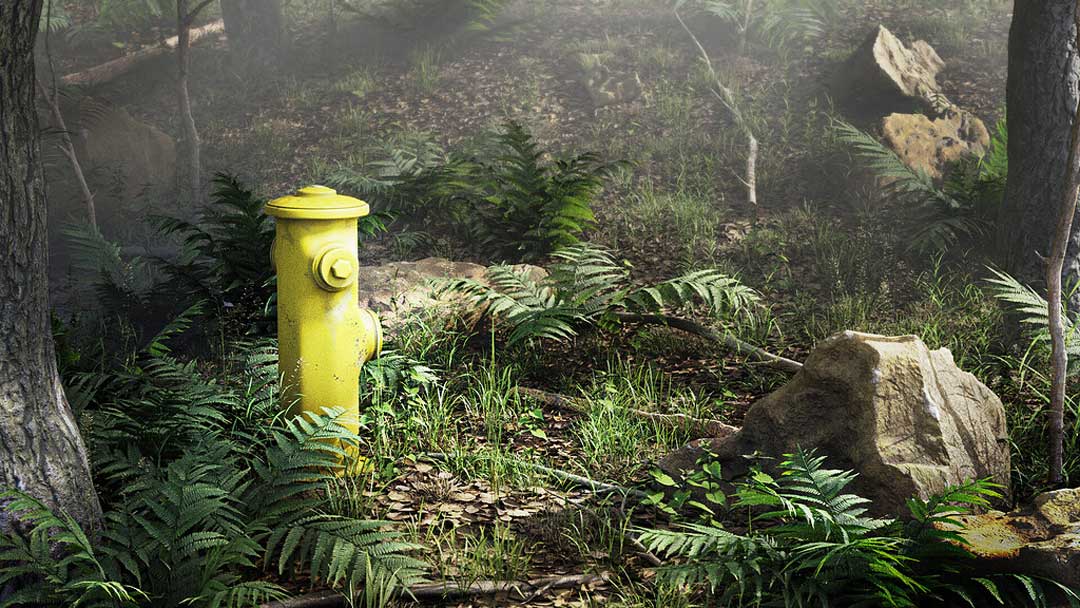 Botaniq Ferns (Image Source: Blender Artist)
OS Requirements : 
Windows 8.1, 10, and 11. 

macOS 10.13 Intel · 11.0 Apple Silicon, Linux.
Hardware Requirements : 
64-bit quad core CPU with SSE2 support.

8 GB RAM, 32 GB RAM is recommended.

Nvidia: GeForce 400 and newer, Quadro Tesla GPU, RTX 3090 and RTX 4090.

AMD: GCN 1st gen and newer, CPU AMD Ryzen Threadripper 3990X.

Graphics card with 2 GB RAM, OpenGL 4.3.
In conclusion, performance and quality are well-balanced in Botaniq. You may concentrate on your scenario. And, it also features an easy add-on.
The Botaniq Tree Library helps you to add good quality assets that are easy to work with when you need them without burning your computer. Morover, if you're using Botaniq for your own projects, you can consider Cloud render farm to boost up your render. iRender meets all of the above requirements for hardware systems
iRender is The Best Solution for Blender Cloud Rendering
To bring the best experience to our customers, iRender is always constantly improving and updating every day with the newest technology. Recently, iRender launched a server 2 card 4090 – the new and hottest card. In the near future, we will also launch a server 1 card 4090. With Blender, you can run on multiple GPUs so you can choose any server.
Last but not least, we are currently a Diamond Sponsor of the Blender Foundation. Our long-term goal is to support the Foundation to partly contribute to the development of this awesome software. We have many high performance machines from 1 to 8 RTX 3090, 2-4 RTX 4090 which are highly recommended for Blender users. We are not only providing you the most powerful graphics card, but also the same level of hardware, such as AMD Ryzen Threadripper processor, 256 GB RAM, 2 TB of storage (NVMe SSD). A powerful processor is for low loading time, snappy viewport, 256GB of RAM is for huge projects, and 2TB of storage is for storing your renders.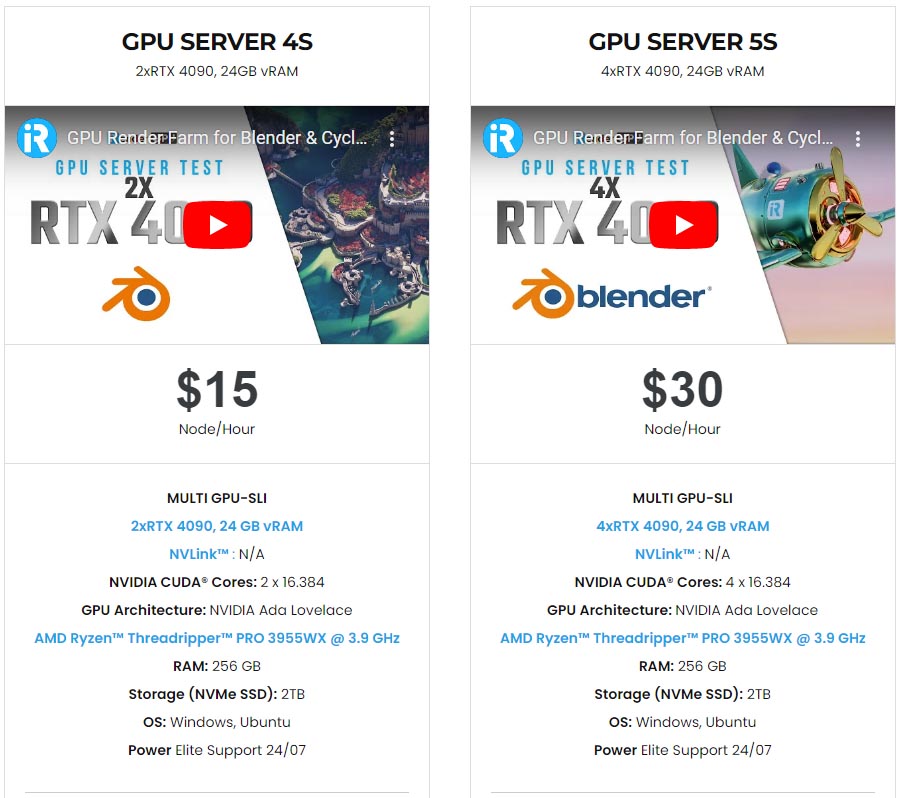 With one mouse click, now you can experience the newest card and enjoy working smoothly in a customized pipeline like you have always done with your own PC. Besides, check out the rendering performance in Blender on RTX 3090 and RTX 4090 servers. 
Not only providing those powerful configurations, you also have 24/7 support service via live chat with real humans who will support you whenever you encounter an issue.
Get the FREE COUPON to try our high-end computers for your Blender projects now! For further information, please do not hesitate to reach us at [email protected] or Whatsapp: +(84) 916017116. 
iRender – Happy Rendering!
Release Botaniq 6.7 Tree Library Addon for Blender