Should we use Arnold GPU for Cinema 4D?
Arnold Renderer is a standard production render engine that offers both CPU and GPU rendering. Is Arnold GPU already stable, and should we use Arnold GPU for Cinema 4D? In this article, iRender will take a look at and answer this question.
Arnold Renderer for Cinema 4D
What are Arnold Renderer and Cinema 4D?
Cinema 4D is a professional software for 3D computer animation, modeling, simulation, and rendering. It is used in design, motion graphics, visual effects (VFX), AR/MR/VR, game development and all forms of visualization. Cinema 4D works with various 3rd party renderers. To name a few, Arnold, Octane, Redshift, Vray, ProRender, Maxwell, Corona, Cycles 4D, and Indigo Renderer.
Arnold Renderer is an advanced Monte Carlo ray tracing render engine which is designed for feature-length animation and visual effects. Arnold provides a plug-in called C4DtoA which allows you to use the Arnold renderer directly in Cinema 4D. In other words, this C4DtoA plugin connects the two applications so that Cinema 4D artists can access Arnold's powerful rendering capabilities directly.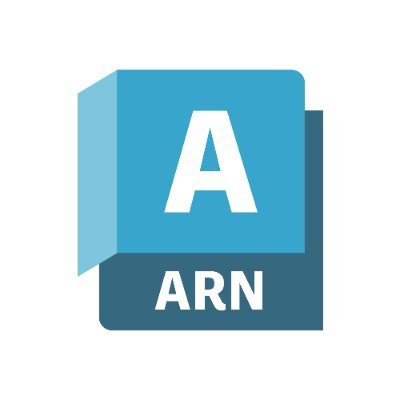 Arnold is one of the best render engines for Cinema 4D
Photorealistic renders
Thanks to its unbiased approach and the way it handles light interactions, Arnold produces photorealistic renders. Moreover, Arnold renders feel and look the most realistic of any render engine available for Cinema 4D. It may, however, take a longer time to render than other renderers such as Redshift or Octane. A certain render engine is more suitable depending on your needs, but Arnold delivers the best final look for sure.
Stability
Whether you are a freelancer or work in a big studio, you always want one thing. The rendering process is smooth and does not crash after you hit the render button. Arnold is stable and reliable, you can rely on Arnold for this. Of course, there will be bugs when a new release is released. But you can rest assured that the bug fix will be available soon.
Feature-rich
Arnold for Cinema 4D is the most feature-rich render engine. It has more native Cinema 4D features than most other render engines (Noises, Background Objects, Floor Object, etc). Arnold also fully supports industry standards such as OCIO, ACES or OSL. Moreover, IPR is very responsive in both CPU rendering and GPU rendering. With Arnold, you will get everything you need for a hassle-free, highly customized, yet powerful rendering experience.
User friendly
Using Arnold is super easy. More importantly, everything makes sense. Features are created and implemented in order to improve the user experience. The workflows are straightforward. The render settings are simple and very easy to understand and master. Once you learn Arnold, you learn it for good. You can use that knowledge on Maya or Katana if you wish. As a result, Arnold will take you less time for creation before rendering, yet the render looks great.
Flexibility
Arnold is a solution that gives you both CPU and GPU rendering. Some other renderers for Cinema 4D, on the other hand, are purely CPU render engines (Corona) or GPU render engines (Redshift, Octane). With a single click, you can easily change the mode of rendering you want, from CPU rendering to GPU rendering or vice versa. Above all, Arnold enables you to switch between CPU and GPU rendering and achieve the exact same result.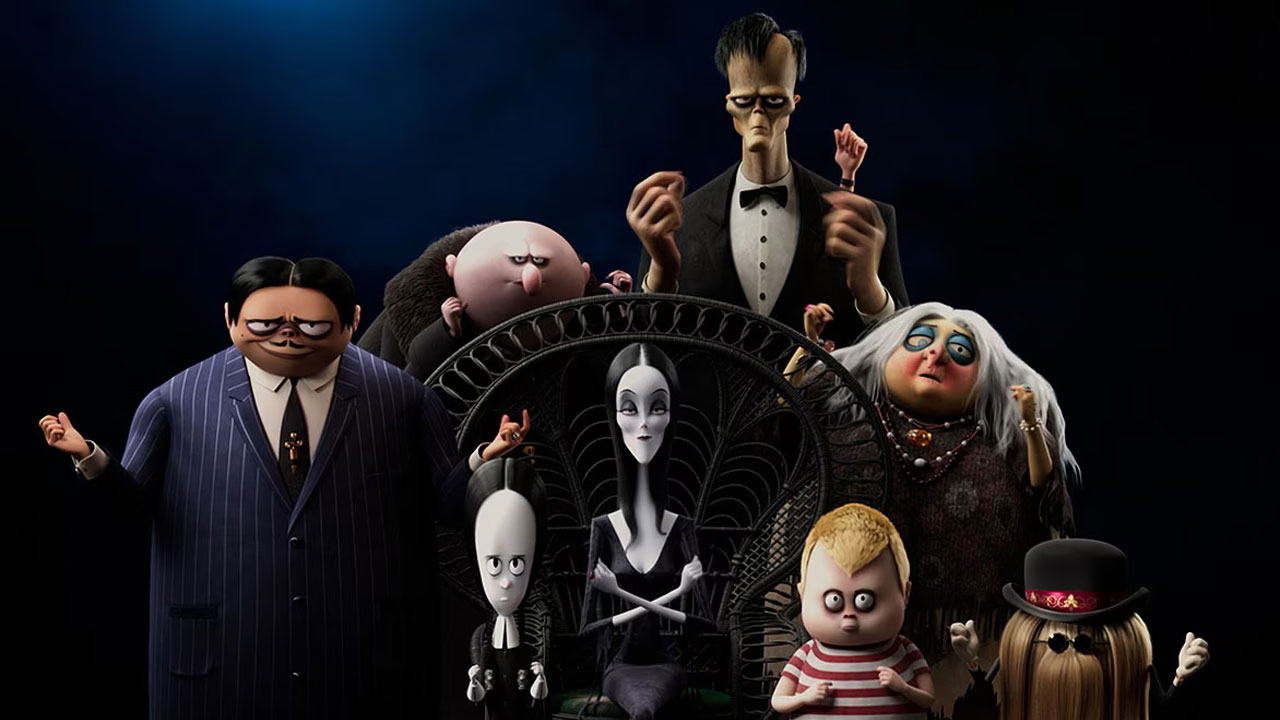 Characters from The Addams Family rendered with Arnold. Image: autodesk.com
Arnold GPU is one of the most anticipated updates to Arnold's feature set. Many users had waited for a long time and hoped that GPU rendering would be included in Arnold 5.0. In March 2019, Autodesk released Arnold 5.3 together with a public beta version of GPU support within this release. It is said to support a limited number of features, including arbitrary shading networks, SSS, hair, atmospherics, instancing, and procedurals. As well as Cinema 4D, Arnold GPU is available for 3ds Max, Houdini, Cinema 4D, and Katana.
From Arnold 6, Arnold GPU is out of beta and becomes more stable. It supports nearly every feature of CPU, including light filters, LPE's and nearly all AOVs. However, Arnold GPU still needs development because Arnold renderer is historically a production-proven CPU renderer. You will find the limitations of Arnold GPU for Cinema 4D here.
In addition, GPU rendering in Arnold is supported on Windows and Linux only, and requires a compatible Nvidia GPU. NVIDIA RTX GPUs are recommended for Arnold to take advantage of RTX-accelerated ray tracing and AI-powered denoising. RTX 4090 is high-end and currently the most powerful GPU from GeForce RTX Series.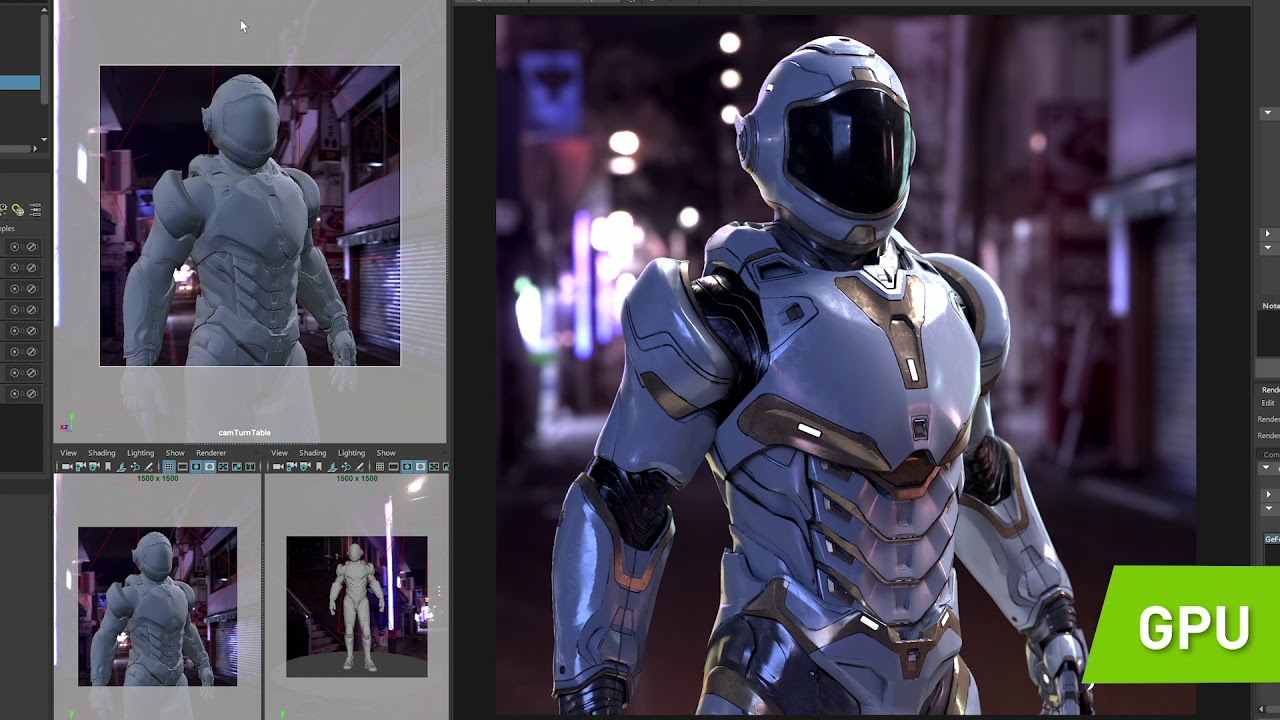 NVIDIA RTX accelerates ray tracing in Arnold. Image: NVIDIA Youtube
Should we use Arnold GPU for Cinema 4D?
We all know that there is a lot of room for improvement in Arnold GPU. The question is should we use Arnold GPU for Cinema 4D? Should we stick to Arnold CPU until its GPU mode is fully stable. Or should we use other render engines (such as Redshift or Octane) when rendering on GPU. These questions are not easy to answer. They depend on your specific needs and tastes.
Overall, Arnold GPU increases speed significantly for interactive rendering, allowing for a more efficient working environment from look development to lighting. In particular, look development artists will benefit from a faster time to the first pixel/presentable image. Lighting artists will receive quick high-quality visual feedback instead of waiting for long and costly overnight renders. Plus, it is easier for artists to scale up their rendering capacity by adding more GPUs to their existing PCs. All in all, individual artists and studios of all sizes can improve their workflow speed and efficiency with the help of Arnold GPU.
Another key point we should consider. With Arnold, you can switch between GPU and CPU rendering and still get the same final result. Arnold delivers 1 to 1 results on both GPU and CPU. That is truly amazing and helpful.
If you use Arnold on a daily basis or already have an Arnold license, then you may not need any other GPU render engines. You should take advantage of the flexibility Arnold gives you with its GPU & CPU support. One tip: you can use Arnold GPU for interactive lighting and look dev work, and use Arnold CPU for final rendering.
Whether you use Arnold GPU for Cinema 4D or other renderers, you will need a powerful computer to get the best out of your renders. Don't forget to check out iRender Farm to speed up your renders.
Should we use Arnold GPU for Cinema 4D?