Difference between Materials, Shaders and Textures in Blender
For Blender artists, there are a ton of resources for materials and textures. Moreover, we frequently need to assign a material, texture, or shader while constructing an object in Blender. Normally, Material and Shader are often used interchangeably as well as textures being mentioned very often. In this scope of article today, iRender will clarify the difference between Materials, Shaders and Textures in Blender.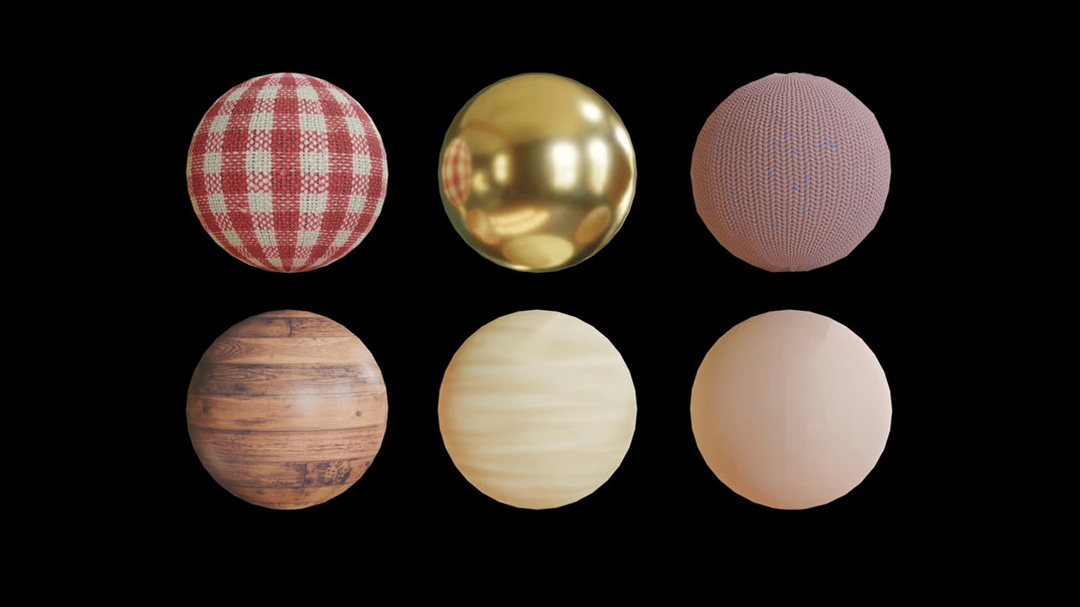 Image Source: All3D
1. What is Material Shading?
As we all know that materials control the appearance of meshes, curves, volumes and other objects. They specify the material from which the thing is produced, as well as its color, texture, and relationship to light. In addition, Materials include three shaders, defining the surface's look, the object's interior volume, and the displacement of the surface. In order to distinguish between how a material looks and the rendering method used to create it, the material system was created with physically-based rendering in mind. Despite a few considerations, this makes it simpler to produce realistic effects and balanced lighting.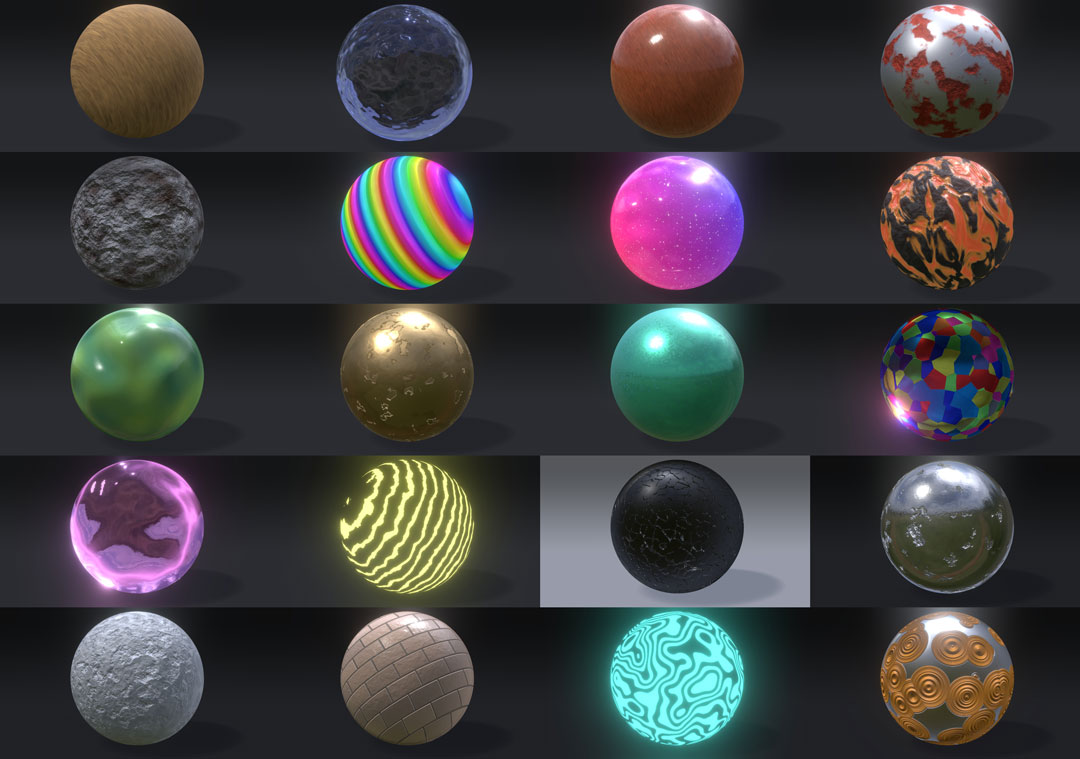 Materials in Blender (Image Source: Reddit)
2. What is Shader in Blender?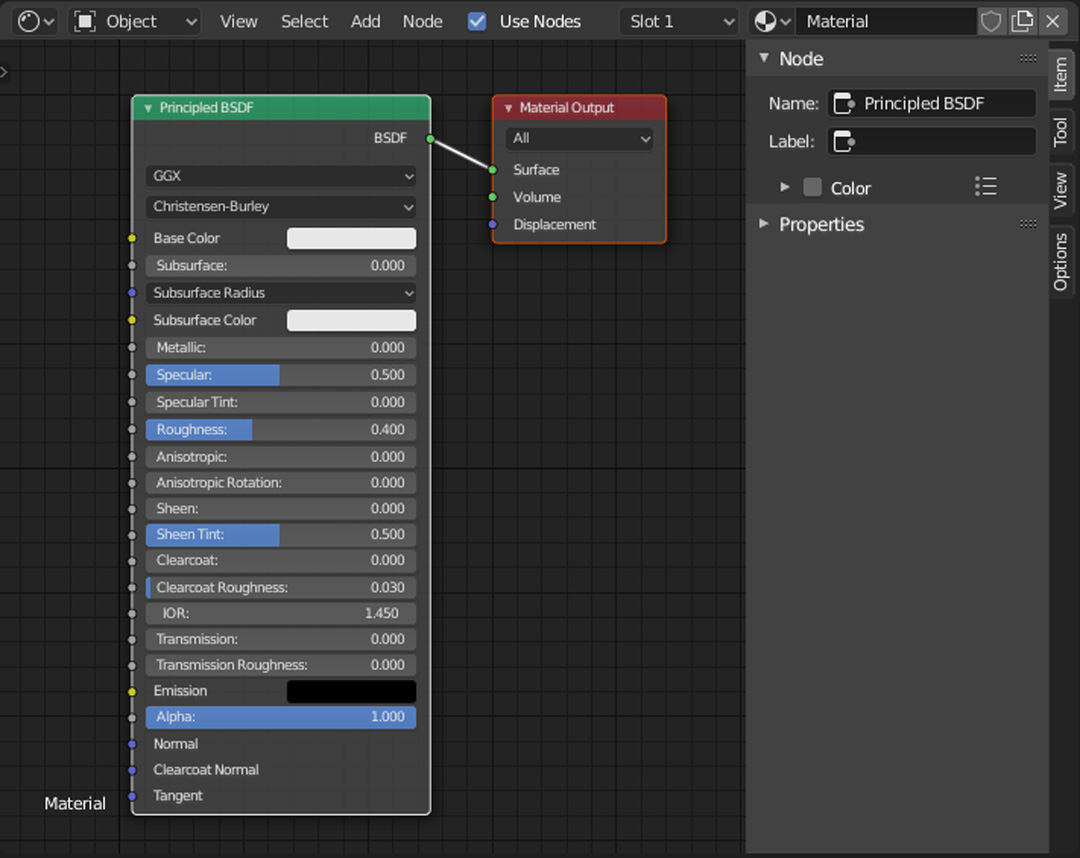 Shader Editor in Blender (Image source: Doc.blender.org)
A network of shading nodes is used to describe materials, lighting, and backdrops. Specifically, these nodes output values, vectors, colors and shaders.
Besides, the shader socket is an essential idea to comprehend when creating node setups. All surface and volume shaders produce a shader as their final product, which describes lighting interaction at the surface or of the volume rather than the surface's color.
A few different kinds of shaders are available as nodes:
BSDF shader: Explain how light reflects, refracts, and absorbs at an object's surface

Emission shader: Describe light emission in a volume or at an object surface.

Volume shader: Describe how light disperses inside a volume.

Background shader: Describe environmental light production.
Namely, each shader node has a color input and a shader output. Then, using Mix and Add Shader nodes, these can be combined. However, other operations are not allowed. The renderer can then compute all light interactions, including direct lighting and global illumination, using the output that was produced.
3. The difference between Materials, Shaders and Textures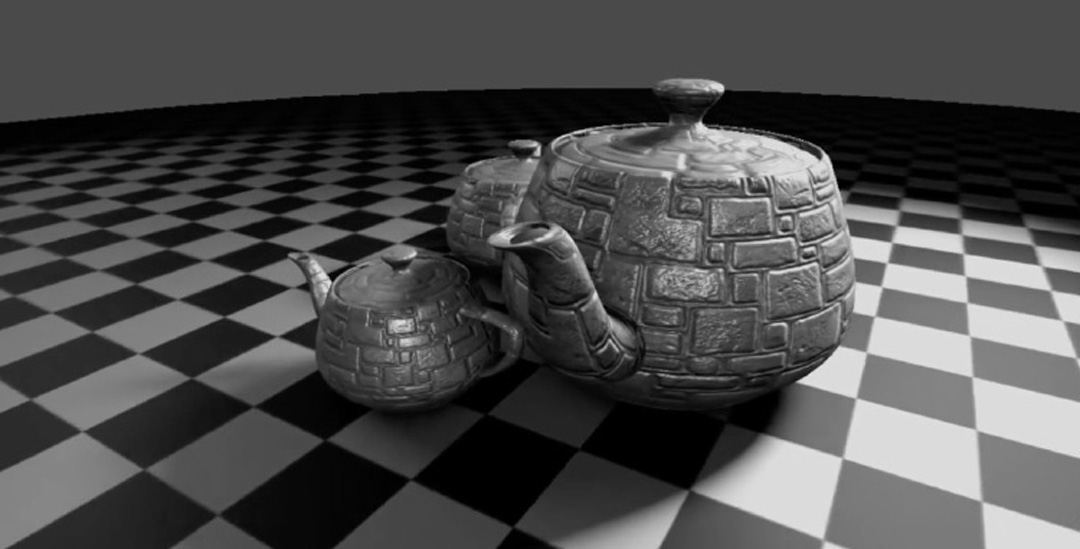 Textures vs Materials in 3D Graphics (Image Source: Conceptartempire)
Materials and Textures are used to paint the 3D model surface, but the details are more complicated. Although they are both used to refer to the model's skin, they are two different things. However, they have various meanings in 3D art. Despite having numerous materials, a 3D model only has one texture. Materials and textures can be produced manually or automatically. Some artists might even combine both of these methods to get the desired result.
The first one, we will talk about textures. They are an image for skin 3D objects. A texture could be created from any commonplace JPEG or PNG. However, most artists will create their textures or use a high-quality image. For example, a picture of a brick surface wall could be utilized to give a 3D model of red brick a realistic appearance. Texture can be developed manually by an artist or procedurally using a tool like Photoshop or GIMP.
The second one is Materials. A material controls how a 3D object appears on the screen. In other words, a texture is a parameter that the majority of materials use. The type of material used determines how bright or dull an object's surface appears and how it is colored. Many materials take textures as well. A diffuse texture, normal map, and specular map, for example, could all be used by a material. Despite the fact that each of these textures has a separate type, they all work together to influence how the item looks overall. Every 3D art application offers a different collection of material options that alter the way an item looks. Images look photorealistic by combining several textures and material settings.
Materials, Shaders, and Textures all are very helpful when creating objects in Blender. They allow to create a wide range of effects alone and in combination. Understanding how they interact makes it simpler for us to utilize them to their fullest extent. If you are looking for a render farm that accelerates your rendering and easily handles texture materials during Blender rendering. Let's join iRender. iRender provides many high performance machines from 1 to 8 RTX 3090 which are highly recommended for Blender.
The Best GPU-Accelerated Cloud Render Farm for Blender
1. Features and Highlights of iRender
iRender is proud to be a professional GPU Accelerated Cloud Rendering Service provider for 3D Render, CGI, and VFX tasks with more than 30,000 clients. We are appreciated in many global rankings (e.g. CGDirector,  Lumion Official,  Radarrender,  InspirationTuts CAD,  All3DP, BlenderBaseCamp, VFX Rendering.)
We are currently a Diamond Sponsor of the Blender Foundation. Our long-term goal is to support the Foundation to partly contribute to the development of this awesome software.With iRender, all the servers are physical machines, you will ensure 100% performance and security. In addition, you will need a password to access the server, no shared working environment with anyone else so the confidentiality is absolute. Last but not least, there are outstanding features such as:
Flexibility

: Users can handle immediately your projects that require frequent editing and modification on iRender server without queuing. This special characteristic directly satisfies user needs.

Various options

: suitable for all projects and budgets. You can save your budget with daily/weekly/monthly/yearly Fixed Rental packages, which saves you up to 20% of the cost compared to the hourly rental. 
In particular, iRender has many servers from single, dual to multiple GPUs to serve your needs. Specially, we just released our new package server 4S (2 RTX 4090), server 5S (4 RTX 4090) you can refer its configuration as below: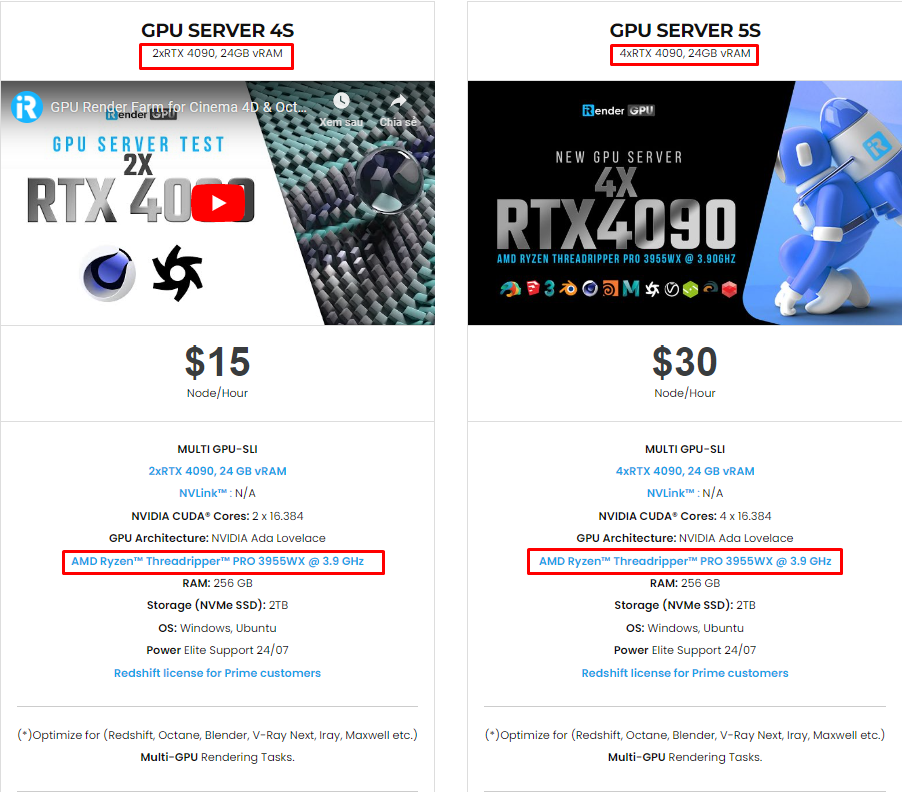 2. Blender server test on iRender
Let's check out the rendering performance in Blender on RTX 3090 and RTX 4090 servers. 
3. Our Customer Support and Technical Team available 24/7
In case you have any problems or questions, don't hesitate to contact the 24/7 support team. We will be happy to help you with your questions and problems at all times.
Besides, iRender always has a special deal for you. This month, we are running a SPECIAL PROGRAM: 20% Additional Bonus for new clients who register an account and make a top-up within 24 hours of registration. 
Get the FREE COUPON to try our high-end computers for your Redshift projects now! For further information, please do not hesitate to reach us at [email protected]irender.vn or Whatsapp: +(84) 916017116. 
iRender – Happy Rendering!
Difference between Materials, Shaders and Textures in Blender