Should we use Arnold for Houdini?
Arnold is a sophisticated renderer designed to handle your most demanding scenes. Arnold has emerged as the renderer of preference for artists at many of the biggest names in visual effects worldwide thanks to its artist-friendly UI that was specially designed to fit the way you work in Houdini. In today's article, let's find out reasons we should use Arnold for Houdini.
Arnold Renderer for Houdini
What are Arnold Renderer for Houdini?
Houdini is a 3D animation software application developed by SideFX. Houdini is most commonly used in FX departments for the creation of visual effects in film and game. It is used by major VFX companies such as Walt Disney Animation Studios, Pixar, DreamWorks Animation, Double Negative, ILM, MPC, Framestore, and others. Houdini has been used in various feature animation productions, including Disney's feature films Fantasia 2000, Frozen and Zootopia; the Blue Sky Studios film Rio, DNA Productions' Ant Bully as well.
Arnold is a sophisticated Monte Carlo ray tracing renderer designed to handle your most demanding scenes, allowing you to render with confidence. Arnold has emerged as the renderer of preference for artists at many of the biggest names in visual effects worldwide thanks to its artist-friendly UI that was especially designed to fit the way you work in Houdini.
Arnold provides a plug-in called HtoA which allows you to use the Arnold renderer directly in Houdini. In other words, HtoA is a plug-in for Houdini which provides a bridge to the Arnold rendering system from within the standard Houdini interface. The current version of Arnold for Houdini is HtoA 6.2.1.1.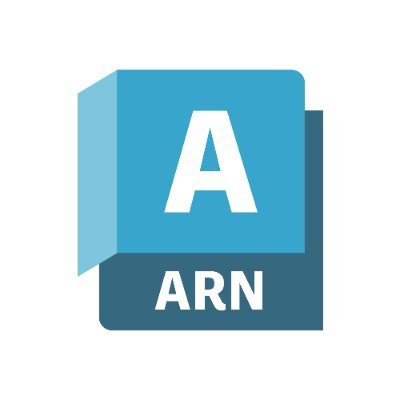 Arnold is one of the best render engines for Houdini
Arnold has the strength to handle any scene, no matter how difficult or complicated it may be. You can render without ever having to worry about a breakdown because it thrives on large datasets.
Houdini integration is seamless. The Houdini to Arnold plugin (HtoA) was created specifically with Houdini artists in mind. In order to save you time and make your work more effective, HtoA was created to feel like a natural extension of Houdini. It now includes new support for Solaris.
Decide when GPU rendering or CPU rendering is appropriate. Utilize the GPU renderer to iterate quickly on assets, switching to CPU rendering when you need to scale up and render your heavier scenes.
Adaptable and open architecture. Get the scalability of an open architecture that makes it simple to add Arnold to your pipeline and modify it to the needs of a project. Create unique output drivers, output filters, output cameras, and shaders.
Production-ready
With tools designed to give you more control over lights, shaders, and other render effects, HtoA supports the entire feature set of Arnold. These tools include:
Writing custom shaders in the shading network editor allows you to produce one-of-a-kind effects like the volume displacement method.
Customary output variables (AOVs) or passes: For compositing, render any number of AOVs or passes, including ID, normal, Z-depth, and position masks.
Procedurals for rendering Alembic files: Render Alembic files directly without translation.
superior volumetric rendering Create intricate effects like fire, smoke, clouds, fog, and pyroclastic flow.
Arnold GPU supports a set number of Arnold features, including arbitrary shading networks, SSS, hair, atmospherics, instancing, and procedurals. See here for a detailed list of Arnold GPU features and known limitations.
Arnold GPU works on NVIDIA GPUs of the Ada, Ampere, Turing, Volta, Pascal, and Maxwell architectures. Multiple GPUs will improve performance, and NVLink can be used to connect multiple GPUs of the same architecture to share memory. In other words, Arnold renderer can take advantage of the power of GPU and Multi GPU too, which makes Houdini users even more benefit from the power of ever-evolving GPU technology.
Should we use Arnold GPU for Houdini?
Although you can easily switch between CPU and GPU with a single click, Arnold GPU increases speed significantly for interactive rendering, allowing for a more efficient working environment from look development to lighting. In particular, look development artists will benefit from a faster time to the first pixel/presentable image. Lighting artists will receive quick high-quality visual feedback instead of waiting for long and costly overnight renders. Plus, it is easier for artists to scale up their rendering capacity by adding more GPUs to their existing PCs. All in all, individual artists and studios of all sizes can improve their workflow speed and efficiency with the help of Arnold GPU.
Another key point we should consider. With Arnold, you can switch between GPU and CPU rendering and still get the same final result. Arnold delivers 1 to 1 results on both GPU and CPU. That is truly amazing and helpful.
If you use Arnold on a daily basis or already have an Arnold license, then you may not need any other GPU render engines. You should take advantage of the flexibility Arnold gives you with its GPU & CPU support. 
iRender - Cloud render solution for rendering Arnold GPU for Houdini
iRender provide to you high performance and configurable server system for 3D rendering, AI Training, VR & AR, simulation, etc. We believe that design and creative activities are private and personal that only you artists will know what you want with your animation. That's the reason why we provide remote servers so that you can install any software you need, and do whatever you like with your project. You will only need to install your software for the first time, and next time you connect to the computer everything is ready for use.
Because Arnold can utilize the power of GPU rendering, we have established some of the fastest server packages with 2/4/6/8x GPU RTX4090/3090.
Not only providing those powerful configurations, you also have 24/7 support service via live chat with real human who will support you whenever you encounter an issue.
Hopes that today article is helpful for you. Don't forget, to register an account today to experience our service, or reach out to us for advice and support.
Thank you & Happy Rendering!
Should we use Arnold for Houdini?