Some ways to speed up Octane for Blender
OctaneRender was one of the industry's pioneers in GPU rendering when it first launched. And since then has become a household name for powerful yet fast rendering. Octane has unbiased rendering and it can expand GPU rendering through the cloud. Although more powerful than other render engines, the Octane render Blender has some drawbacks. If your computer is not powerful enough, you will waste a lot of time and money waiting for the result. In this article today, let's explore some ways to speed up Octane for Blender projects.
1. What is Octane for Blender?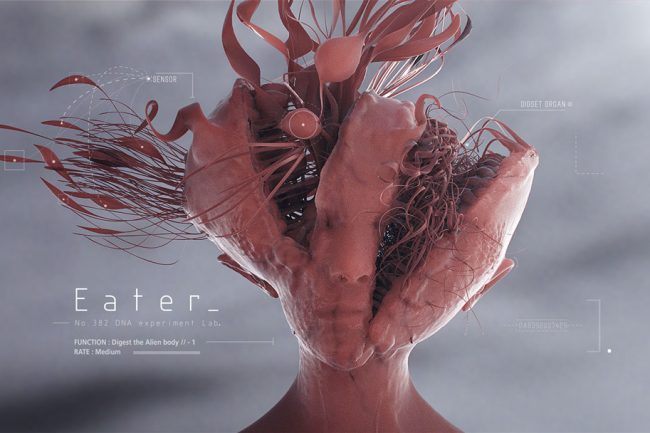 Image Source: Behance
As we all know that OctaneRender® is the first and fastest unbiased, spectrally accurate GPU render engine in the world. In addition, it offers quality and performance unmatched by any professional renderer on the market. Octane was developed by Otoy in 2012. Octane is a plugin for DCC (such as Maya, 3Ds Max, C4D, Blender). So we can understand that Octane render for Blender is a plugin that integrates into Blender. Moreover, it can extend Blender rendering capabilities.
2. Why should we choose Octane plugin for Blender?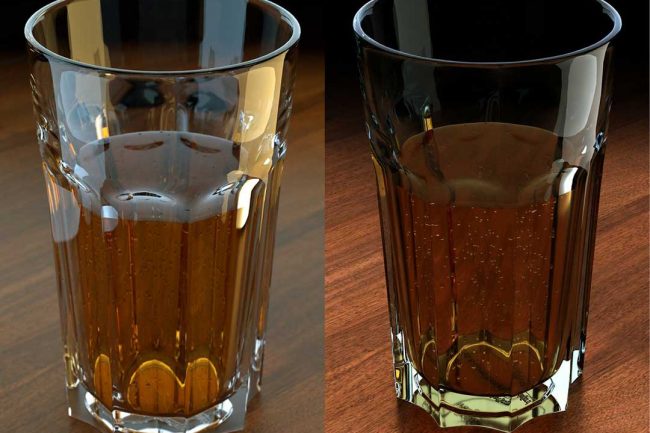 Octane with Cycles (Image Source: Flickr)
Here are some reasons why Octane is recommended by many artists as one of Blender render engines.
Octane provides a real-time render viewport window (Live Viewer). Users can virtually watch a rendered scene in real time with Live Viewer. It is an excellent feature that not many render engines have.

Blender has "LiveDB" which is a great resource for setting up materials quickly. When time is too tight to create a material from scratch, you can always use the 'LiveDB' database of materials that come with Octane to create a starting point for what you need. 
Besides the pros, Octane render Blender has some cons. For beginners, no rendering engine is simple. Users will take the time to learn this render engine for proficient use. Additionally, the cost is a drawback because Octane licenses only cover one application. If you want to use Octane, you need to have enough budget.
3. Some ways to speed up Octane for Blender

Octane Renderer (Image Source: Unity)
3.1. Update your hardware system
Like other software, Octane requires a powerful workstation enough to work. According to Otoy, your computer needs to meet the following minimum requirements hardware requirements so that Octane can work fine:
Latest CUDA® 10 drivers and a CUDA-enabled NVIDIA® video card 

RAM: 8GB (minimum) and recommended 16GB or more.

GPUs from the GeFore

Single GPU (Multiple GPUs – recommended)
Better hardware will optimize your projects and avoid significant lagging, crashes, and other issues. Here is recommendations set up:
CPU: Intel Core X-Series up to 18 cores; AMD Ryzen 7 7700X 8 Core; AMD Threadripper PRO 3955WX 16 Core. 

GPU: GeForce RTX 3080 Ti 12GB; RTX 3090 24GB; RTX 4090 24GB. They are powerful graphics cards of NVIDIA, especially GeForce RTX 4090 24GB.

RAM: 32GB or more

Storage: SSDs for the primary drive.
3.2. Some basic tips for rendering faster in Octane Blender
Firstly, based on the Node Editor in Blender, Octane's workflow can be significantly accelerated. Scenes may be made considerably more effective by using the node editor, whether it's in the Octane Standalone app or, more crucially, in the host application. 
Secondly, it can save a lot of time if you can use small samples for preview animations. You should use as many samples as you can when working with animation, even for client preview work.
Thirdly, in Blender, you can use LiveDB for setting up materials quickly. It also helps you save a lot of time. From metals, fabrics, liquids and skin there will be a Material preset available within LiveDB to download into your scene to help you on your way.
3.3. Use Cloud Render Farm to speed up your rendering
If your budget is not enough to be able to buy a powerful PC at the moment. Let's join iRender to boost your render now, with iRender you will have your own powerful workstation just by one mouse click. Once connecting to your iRender computer via Windows Remote Desktop, you will have full control over the machine as if you were owning a powerful computer rig of your own
Why we should choose iRender for Octane in Blender projects
1. High-end configuration
iRender is proud to be a professional GPU Accelerated Cloud Rendering Service provider for 3D Render, CGI, and VFX tasks with more than 30,000 clients. We are appreciated in many global rankings (e.g. CGDirector,  Lumion Official,  Radarrender,  InspirationTuts CAD,  All3DP, BlenderBaseCamp, VFX Rendering.)
In particular, we have many servers from single, dual to multiple GPUs to serve your needs.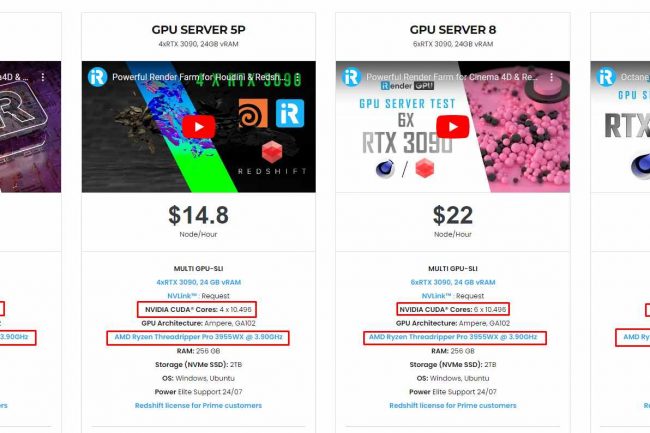 If you use Octane studio, our dual RTX3090s server (4P) will be the best choice. If you use Octane enterprise, check out our multi-GPUs servers like 4/6/8 x RTX3090s, they can render your project at lightning speed. Specially, we just released our new package server 4S (2 RTX 4090), you can refer its configuration as below: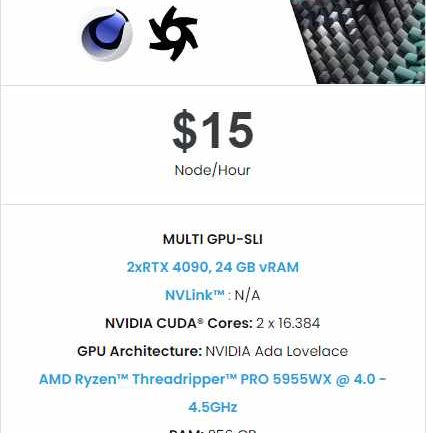 2. Octane server test on iRender
Let's check out the rendering performance in Octane on RTX 3090 and RTX 4090 servers. Besides, we also have an Octane license for Prime Customers. Check it out here.
3. Our Customer Support and Technical Team available 24/7
In case you have any problems or questions, don't hesitate to contact the 24/7 support team. We will be happy to help you with your questions and problems at all times.
Besides, iRender always has a special deal for you. This month, we are running a SPECIAL PROGRAM: 20% Additional Bonus for new clients who register an account and make a top-up within 24 hours of registration. 
Get the FREE COUPON to try our high-end computers for your Redshift projects now! For further information, please do not hesitate to reach us at [email protected] or Whatsapp: +(84) 916017116. 
iRender – Happy Rendering!
Source: blender.org