Can You Use Maya To Make Games?
There are many famous game engines in the rendering market such as Unity, Blender, and Unreal Engine. These engines are used by many artists from freelancers to large studios. Besides, a software that can be used to make games that we should know is Maya. Maya is a computer graphics software used to develop virtual reality (VR) video games and visual effects (VFX). Moreover, this software can create heavy models that feel realistic. In today's Blog, let's learn about this amazing software and you will have the answer to the question can Maya use it for Games.
Overview about Maya Software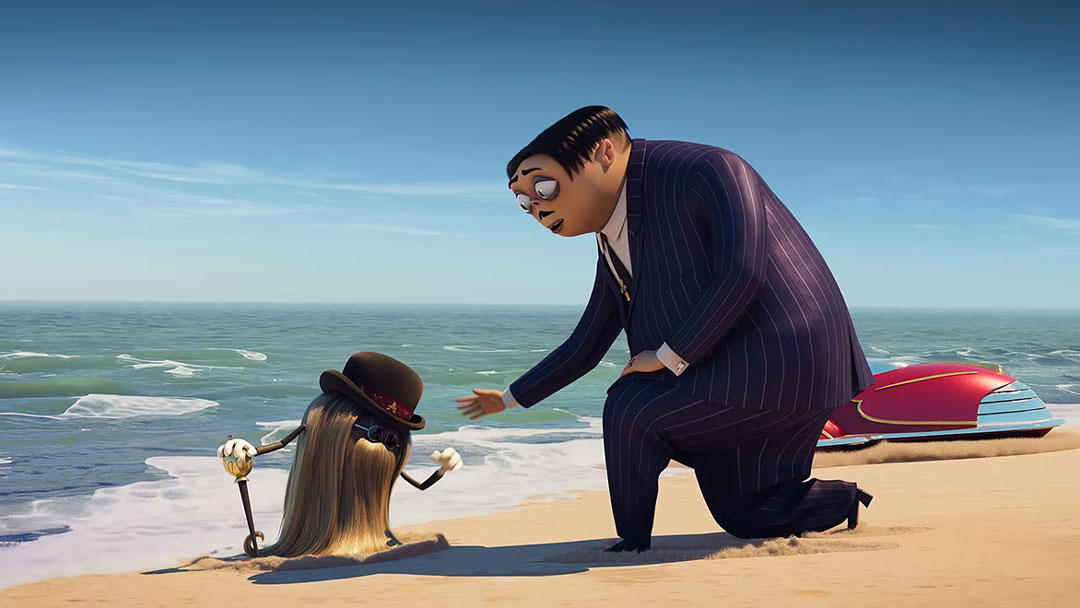 Maya Software (Image Source: Autodesk)
Autodesk Maya is an application that specializes in building and developing dynamic model objects in 3D space. Also, it is also used to build characters in games, movies, etc. Maya can be run on Windows, MAC OS and Linux operating systems.
Many blockbuster movies won the Academy Award for Best Visual Effects such as The Lord of the Rings: Star Wars Episode II – Attack of the Clones and SpiderMan (2002)… using Maya in production. Moreover, it is also the favorite software of famous Hollywood animation studios, including Blue Sky Studios, Framestore and Industrial Light & Magic.
Outstanding Features of Maya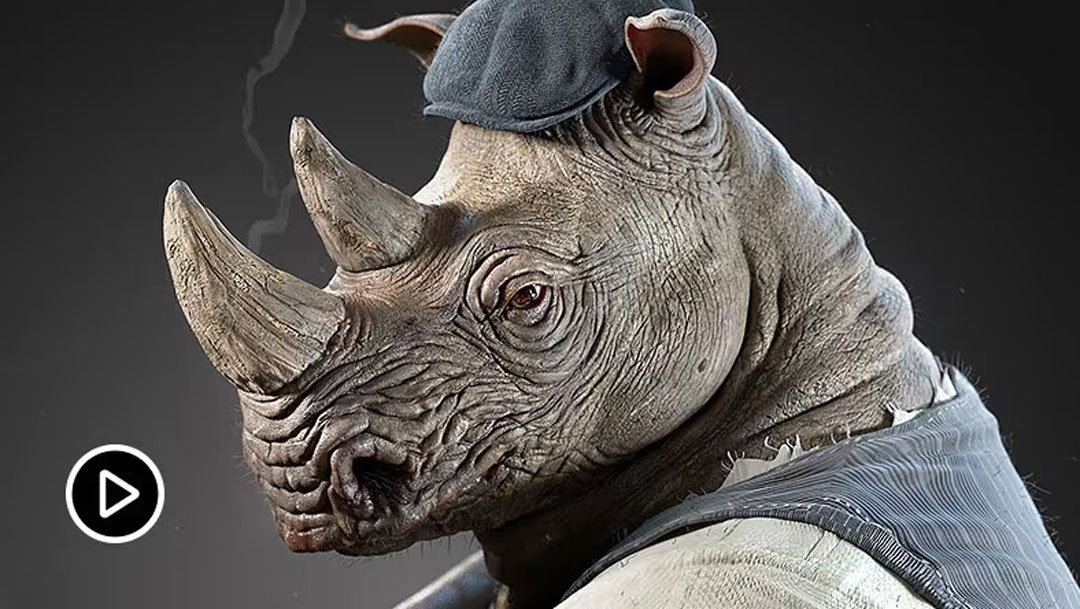 Image Source: Autodesk
There are many wonderful features that Maya has:
High performance: With an enhanced processor through a combination of performance and nature of work. It includes well-arranged menus, 3D operations, and a selective interactive system display.

3D modeling mode: When you access a full toolkit of the manufacturer with tools like polygon, NURBS. Multi-function manipulation tools include advanced selection functions, property transformation.

Advanced image processing: You can create any visual effects you can imagine from realistic natural phenomena to 2D, 3D.

Flexible rendering capabilities: Users can freely choose the rendering process for the project at any time.

Extensible tools: Customizable, extensible and multi-tasking provides access to frames that require plugins.
System Requirement for Maya 2023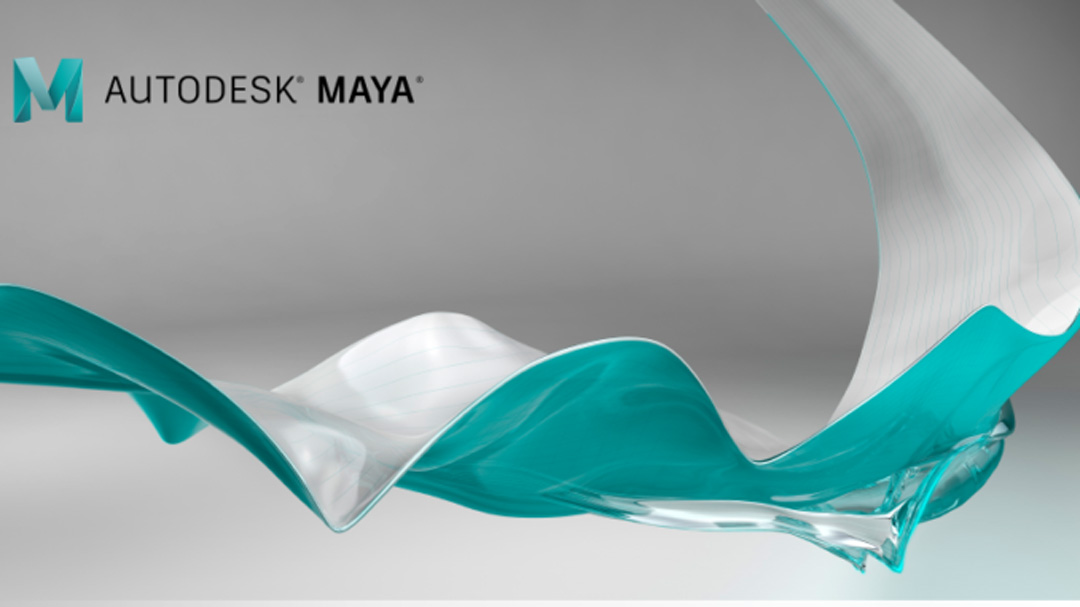 Image Source: Burakgoba
The minimum and recommended system requirements to run Autodesk Maya 2023 are as follows:
OS: Windows 10, macOS 10.13.x and newer, Linux RedHat Enterprise and Linux CentOS 8.2, 7.6-7.9

Processor: 64-bit Intel or AMD CPU, Apple M-series silicon using Rosetta 2

RAM: 8 GB minimum (16 GB or more recommended)

Disk Space: 7 GB of free disk space for installation
If you want to install Maya Creative 2023, the minimum requirements are similar:
OS: Windows 10 or macOS 10.14.x and newer

Processor: 64-bit Intel or AMD multi-core processor with SSE 4.2 instruction set.

RAM: 8 GB minimum (16 GB or more recommended)

Disk Space: 7 GB of free disk space for installation
Can Maya be used for Games?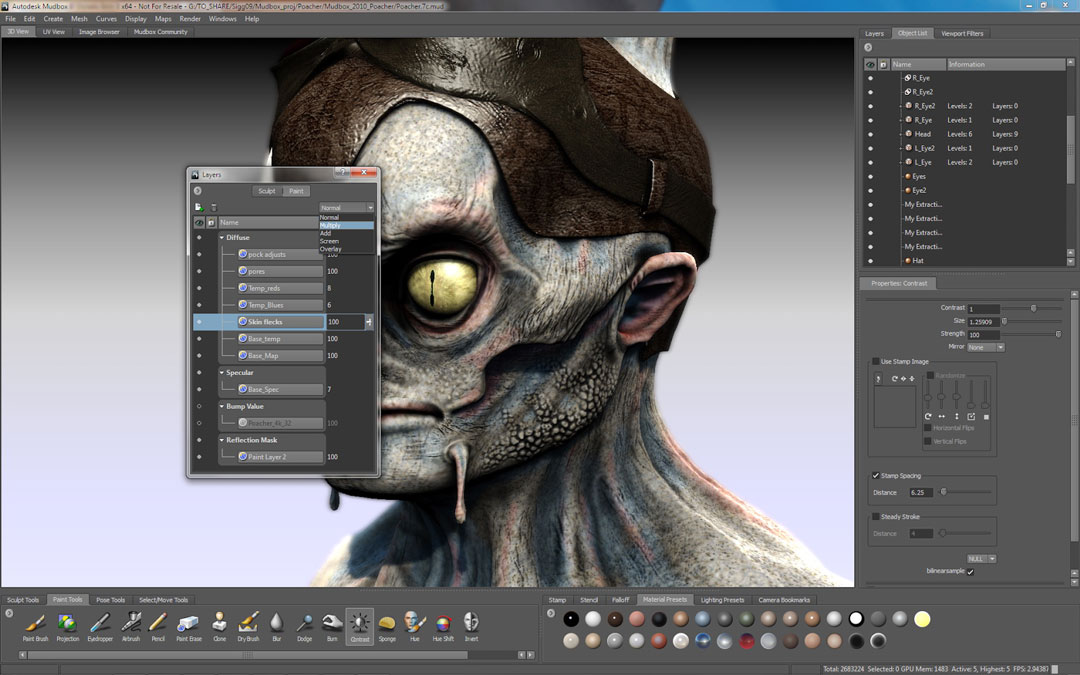 Image Source: Net Curso
From the analysis above, you probably have your own answer. Maya is completely usable for Games. Maya is widely used in game design industry, especially 3D animation models, game characters often require high quality graphics. But just using one software to render is not enough. You can combine other software in the game production process
In fact, during game development, Maya was mainly involved in modeling and materials creation. For games, materials are most important. Materials can enrich the details of a model, and making materials requires you to have a certain artistic background.
Special effects are usually created with game effects software such as Unity3D. Although Maya can also do special effects, it is often used in movies, especially TV series. Besides, every game is different, it depends on the network connection. So if you create a game with a file that is too large, the game will not run and the network will be very stuck. Therefore, the key point in the process of creating games is the small details.
Each software will have a different way of handling animations and characters. So, which software you choose will depend on your project. Besides, building characters related to games requires you to have good animation handling skills, character building, and small details. Moreover, the game production process is a heavy job, requiring you to have a high configuration machine to be able to handle it. If you need help in rendering and creating games, you can refer to the iRender service. iRender provides a highly configurable computer to help you get the job done before the deadline.
iRender - The Best Cloud Rendering Support Maya
Maya often come with third render engines like Redshift, Octane, V-Ray, Arnold, etc.. Whether or not you use any of those render engine, you still can find a suitable package at iRender.
We provide high-configuration dedicated servers (physical computers/machines) specifically optimized for GPU rendering. Using our service, you will have complete control over the server(s) you rent through the Remote Desktop application. Therefore, you can customize your creative working environment as you wish. In short, iRender's server is like your computer in the cloud accessible on any device instantly. You will use its full power for everything. iRender provides useful features to help you switch among the server's configurations without having to reinstall anything. You can even run multiple servers simultaneously to speed up the renders, not having to re-install anything, either.
Recently, we have released our server 8S (6 card 4090). You can refer its configuration here:
Check out the rendering performance in Maya on RTX 3090 servers.
Not only providing those powerful configurations, you also have 24/7 support service via live chat with real humans who will support you whenever you encounter an issue.
Get the FREE COUPON to try our high-end computers for your Blender projects now! For further information, please do not hesitate to reach us at [email protected] or Whatsapp: +(84) 916017116. 
iRender – Happy Rendering!
Can You Use Maya To Make Games?