How to use Remote Desktop file in Linux or macOS connect to windows OS
The Remote Desktop is a protocol that helps you can way to control from a Windows 10 computer to another computer that has the same Operation System (OS)  or from a Linux, Mac OS computer to a Windows 10 computer on your network. This makes it easy to control another computer to perform a few tasks that can only be done on your Windows 10 computer.
However, the connect Remote Desktop between the other computers on the same Windows OS will easy more when connecting to Linux or Max OS. With Linux or Mac OS, when connect will often experience receive a Windows message "How do you want to open this file?"  or a similar Linux or Mac OS alert. 
So, if you use Linux or Mac OS and can not open the Remote Desktop file, iRender will tutorial you on how to open the Remote Desktop file from Linux or Mac OS to connect to Windows OS
To must be from Linux OS to connect to Windows OS, must be connected to the Remmina software. If the environment you doing not installation software, you can run the following command to install Remmina:
sudo dnf install -y remmina
Step 1: Launch the Remmina Remote Desktop Client
By default, Ubuntu comes with a remote desktop client app that supports the Remote Desktop Protocol (RDP) used by Windows operating systems for remote connections. You can find it in Ubuntu's Apps list.
If you prefer to search, you can find the default Ubuntu RDP client by using the RDP search term.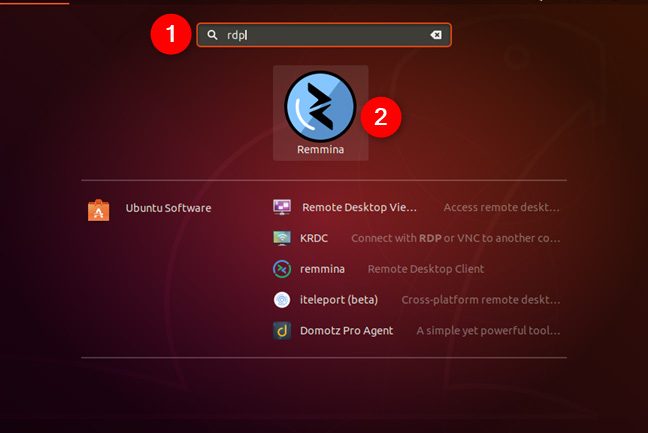 Step 2: Configure and establish the Ubuntu remote desktop session to Windows
Once you open the Remmina Remote Desktop Client, You should see a screen that resembles this, and next is click the "Create a new connection profile"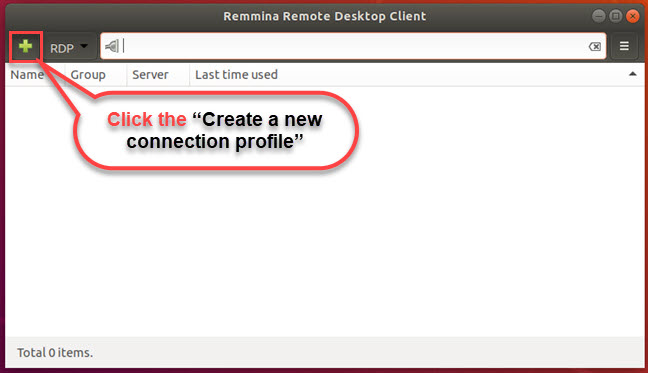 The previous action opens a window called Remote Desktop Preference. Here you can configure the remote desktop Ubuntu to Windows connection that you are going to establish.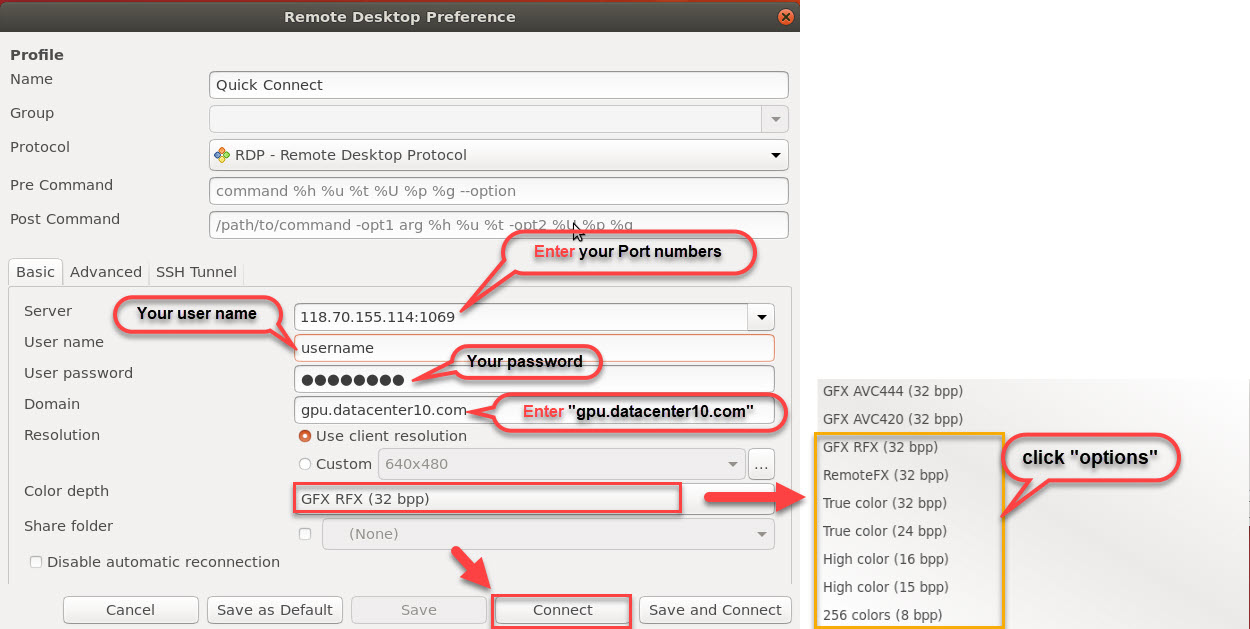 To open an RDP file from Linux to Windows, you need to have Port numbers, Domain, user name, and password.
How to know your port number? Please follow this instruction here:
After your image has been booted successfully, you download your RDP file by clicking the button CONNECT on the user panel.
Next, click to show in folder, right-click the RDP file, select Edit
Then Remote Desktop Connection panel shows, you copy your port numbers as below
Finally, you can connect to the RDP file from Linux OS to Windows OS
To connect to Windows OS from a Mac you will need to use the Microsoft Remote Desktop application for Mac version 10.3.8 (or higher). With Microsoft Remote Desktop, you can be productive no matter where you are.
You open App Store, search Microsoft Remote Desktop and click Install

Or download Microsoft Remote Desktop app via

this link

from Microsoft Corporation to open an RDP file.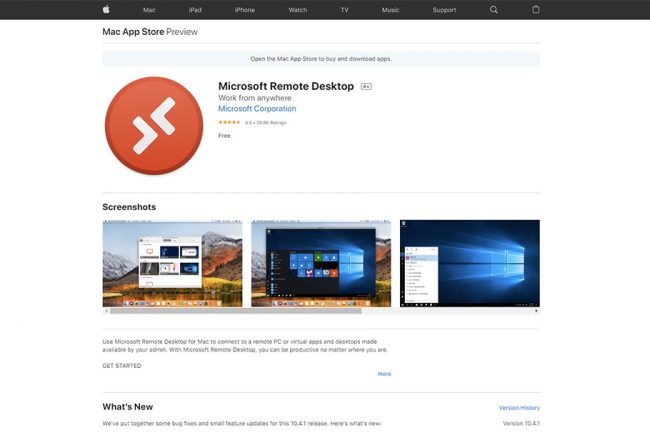 After installing Microsoft Remote Desktop on Mac, you open an RDP file as normal by entering your password.
Register here to experience the state-of-the-art graphics card in the world.